The White House Correspondents' Association is pleased to announce its college scholarship winners for 2023, with students coming from 14 colleges and universities around the country.
"These journalism students are the future of our profession," said Tamara Keith, president of the WHCA. "I look forward to someday soon sitting in the briefing room with them and cheering on their success."
The students will be featured at a luncheon and program in their honor in Washington on April 28 and will be guests of the WHCA at its annual dinner on April 29.
The WHCA will award $131,500 in grants this year, the second-largest such outlay in the program's history. It is leveraging nearly $50,000 this year in other aid as well.
Since the WHCA began giving scholarships in 1991, it has awarded more than $1.7 million in grants and leveraged another $1.4 million in aid.
The WHCA scholarships are financed by proceeds from the annual White House Correspondents' Dinner and tax-deductible contributions to the WHCA.
Click here make a tax deductible donation in support of scholarships. 
We also thank several others who generously help these terrific students. Some scholarships are also supported by partnerships with the Asian-American Journalists Association, the National Association of Hispanic Journalists, Reuters, and the White House Historical Association.
The 2023 Scholarship winners
AMERICAN UNIVERSITY
WASHINGTON, DC
Abigail Turner
Powell, Ohio
Turner, a sophomore, is a journalism and political science double major and the investigations and data editor for The Eagle. She has covered topics such as unions, disability accommodations, and protests against sexual violence. She hopes to work as a Washington, D.C. beat reporter and ultimately as a White House Correspondent.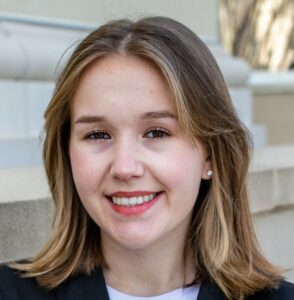 X x x
ARIZONA STATE UNIVERSITY
TEMPE, ARIZONA
Lillie Boudreaux
New York City
A senior, Boudreaux was the Spring 2023 Conni Ingallina Intern for the Phoenix Committee on Foreign Relations and worked on Arizona PBS's digital team and written for ASU News. She plans to take the foreign service exam and become a Public Diplomacy Officer for the State Department, hoping to create news and media content for the United Nations.
Renee Brittany Romo
Sierra Vista, Arizona
Romo has worked for PolitiFact Arizona, interned at Arizona Education News Service, and is working with ASU News Co/Lab to teach others about media literacy. Interesting note: she has an award-winning ventriloquist act. She plans to one day become a White House Correspondent or a political news reporter in a large market.
Alexis Waiss
Pleasanton, California
The ASU junior is a reporter and assignment editor for her university's student-run newspaper, The State Press. Her work also has been published in the Arizona Capitol Times, The Daily Courier, The Tucson Sentinel, and The Phoenix Business Journal. She is a member of the AAJA. She aims to continue her career in digital reporting on policy and social justice issues.
Daisy Gonzalez-Perez
San Antonio, Texas
A graduate student, Gonzalez-Perez has worked as a social justice reporter in the Cronkite News Washington, D.C. bureau and completed a video production internship with The Recount, a video company creating short form videos. She hopes to work in a video producer or an investigative role, creating short form and long form videos for social media and the web.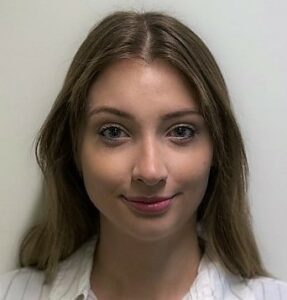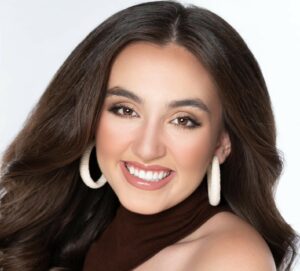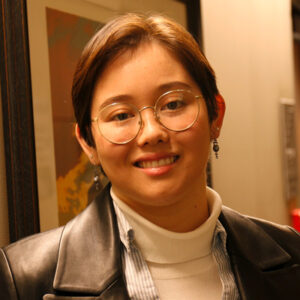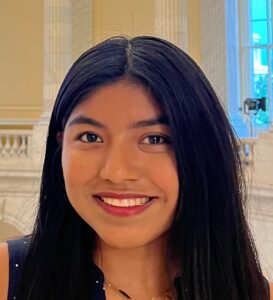 X x x
ARIZONA STATE UNIVERSITY
TEMPE, ARIZONA
THE TRUST IN REPORTING SCHOLARSHIP
Lauren Irwin
Denver, Colorado
Irwin is a graduate student at ASU and a research fellow for the Donald W. Reynolds Center for Business Journalism. She has participated in two local news internships, served as editor-in-chief of a student newspaper startup, and was an investigative fellow for the Carnegie Knight News21 program at the Cronkite School. Irwin aspires to cover news and politics.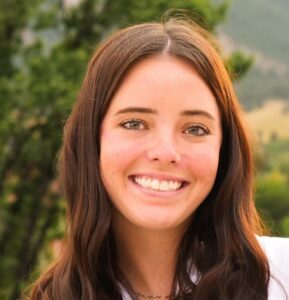 X x x
CHAPMAN UNIVERSITY
ORANGE, CALIFORNIA
With the Asian American Journalists Association
Juhi Doshi
Diamond Bar, California
A broadcast journalism and political science major, Doshi has pitched and produced her own story for CBS Evening News, covered the California legislature for POLITICO, reported on higher education for CalMatters, interned for A Starting Point, and led Chapman's newspaper as managing editor. She hopes to cover politics as a White House or Congressional correspondent.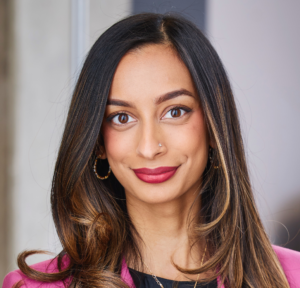 X x x
COLUMBIA UNIVERSITY
NEW YORK, NEW YORK
Abdullah Ayasun
Tokat, Turkey
Ayasun most recently wrote about the earthquake that hit southern Turkey and northern Syria and has had works quoted and referenced by the Brookings Institution, Carnegie Endowment for International Peace, The Washington Post, The Guardian, BBC, and The Independent. He would like to pursue long-form journalism with a legacy media outlet.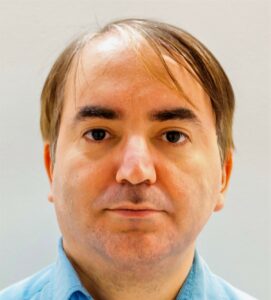 X x x
GEORGE WASHINGTON UNIVERSITY
WASHINGTON D.C.
Macy McClintock
Tampa, Florida
McClintock spent four years as a show host and basketball broadcaster with GW's radio station, contributed to Planet Forward and the American Communities Project, worked as a script writer and producer on GWTV's political segment, Colonial Crossfire, and launched a social media campaign with FVAP to inform overseas military members on how to vote.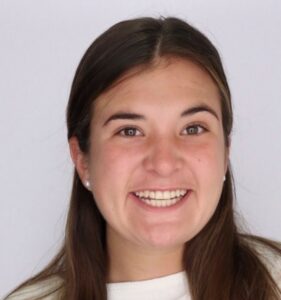 X x x
HAMPTON UNIVERSITY
HAMPTON, VIRGINIA
THE TRUST IN REPORTING SCHOLARSHIP
Mikayla Roberts
Marietta, Georgia
Roberts is the current co-executive producer of WHOV TV & FM at the Scripps Howard School of Journalism and Communication and serves as the fundraising chair for HER Campus Hampton U and the Hampton University chapter of NABJ. An aspiring investigative producer, Mikayla has reported under the News 21 program at ASU and with the Howard Center for Investigative Journalism at the University of Maryland.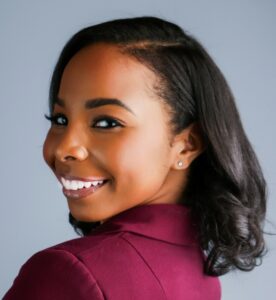 X x x
HOWARD UNIVERSITY
WASHINGTON, D.C.
THE HARRY S. MCALPIN, Jr. SCHOLARSHIP
Alecia Taylor
Kansas City, Kansas
Taylor is a content co-director for Her Campus Howard, a contributor for HUNewsService.com, an editor for the student magazine, Cover2Cover, an investigative reporter for The Hilltop, and freelances for ESSENCE and its sub-publication, ESSENCE GIRLS UNITED. An aspiring news editor, she is this summer's Mary J. Corey Intern at The Baltimore Sun.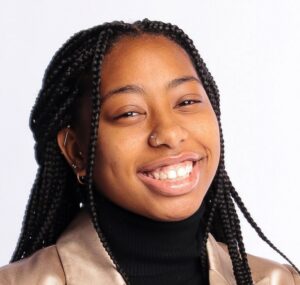 X x x
HOWARD UNIVERSITY
WASHINGTON, D.C.
Jordyn Taylor
Toledo, Ohio
Taylor participates in mentorship programs under the National Association of Black Journalists and Disney on the Yard, is an active member of the Howard University Association of Black Journalists, a producer and social media content creator for Spotlight Network Television, and a news and politics writer for The Hilltop and HU News Service. She hopes to own a company or network that hosts a variety of content, including frontline news, cultural entertainment, and children's educational programming.
Briana Alvarado
Sanford, Florida
Alvarado spearheaded reporting and editing for Howard's Cover2Cover Magazine revamp edition, launched the first Spanish podcast at any HBCU, and was the sole representative from Howard selected from a competitive pool of HBCU students across the country to attend the annual ONA conference held in Los Angeles. The senior works as a production intern for ABC News' Race and Culture unit and hopes to work in documentary films.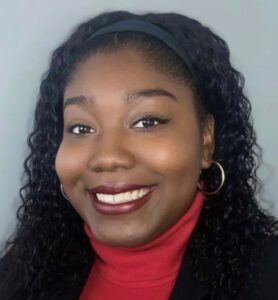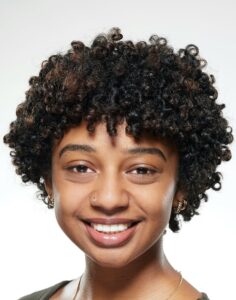 X X X
IOWA STATE UNIVERSITY
AMES, IOWA
THE HUGH S. SIDEY SCHOLARSHIP
Anna Olson
Boone, Iowa
Olson has covered national politics and the most recent Iowa caucus, reported on events hosted by Andrew Yang and Bernie Sanders, interviewed Tom Steyer, and reported on Donald Trump's Republican caucus win.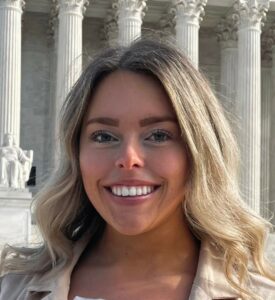 X x x
NORTHWESTERN UNIVERSITY
EVANSTON, ILLINOIS
THE DEBORAH ORIN SCHOLARSHIP
Rashida Anderson-Abdullah
Detroit, Michigan
Anderson-Abdullah has been a podcast host and a creator of videos providing commentary on pop culture and music. She would ultimately like to be a producer with an eye for video and audio reporting.
Grant Schwab
Wyckoff, New Jersey
Schwab has had articles published with outlets including MarketWatch, Sojourners, Inside Climate News, South Side Weekly, and UPI. He is teaching himself how to program in Python and R to advance his data journalism skills and aspires to blend data journalism, policy analysis, and narrative storytelling to boost the public's understanding of how government impacts lives.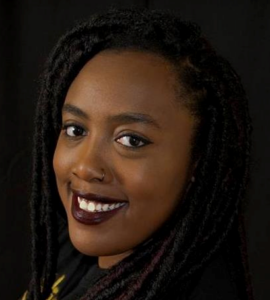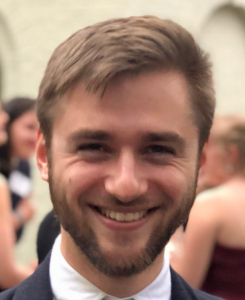 X x x
NORTHWESTERN UNIVERSITY
EVANSTON, ILLINOIS
THE COKIE ROBERTS SCHOLARSHIP
Christina van Waasbergen
Arlington, Texas
Van Waasbergen was selected for the Medill on the Hill program as an undergraduate and wrote about politics, education, business, and policing for her college newspaper. She has had articles published in news outlets including USA Today, Market Watch, Inside Climate News and UPI and hopes to work for a newspaper writing investigative pieces about government.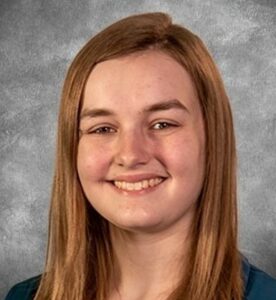 X x x
OHIO UNIVERSITY
ATHENS, OHIO
Madeline Harden
Cleveland, Ohio
Harden is editor-in-chief of The New Political and is most proud of her work on an intercollegiate collaboration with The Lantern out of Ohio State University on student perceptions of sexual violence on Ohio college campuses. Harden hopes to pursue a degree in communication law.
Ryan Maxin
Massillon, Ohio
Maxin is editor-in-chief of The Post, the student-run, editorially independent publication that covers Ohio University, and will cover local news for the Austin American-Statesman this summer. He aspires to work at a newspaper or editorial site covering a range of topics including religion, romance, technology, and finance.
Claire Schiopota
Aurora, Ohio
Schiopota is a producer and audio director at WOUB Public Media, a reporter and social media contributor for The Post, vice president of OU's chapter of the Society of Professional Journalists, and a freelance producer at NBC4 WCMH-TV in Columbus, OH. The junior hopes to work as a broadcast news producer in Washington.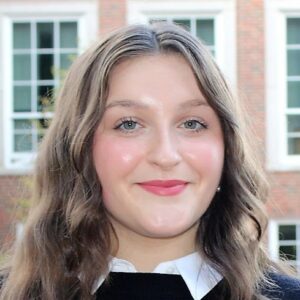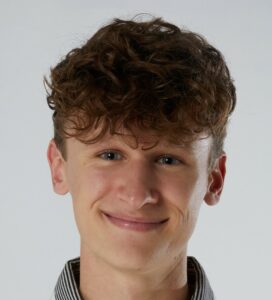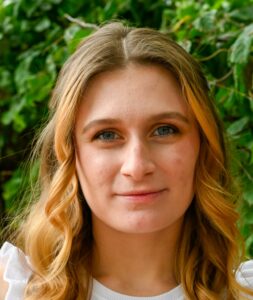 X x x
THE UNIVERSITY OF CALIFORNIA, BERKELEY
BERKELEY, CALIFORNIA
With the National Association of Hispanic Journalists
Gisselle Medina
Los Angeles
Medina is an investigative and multimedia journalist. Over the last year, their attention has been directed towards reporting on education equity in the Bay Area. This summer, they will be interning at the L.A. Times' metro desk.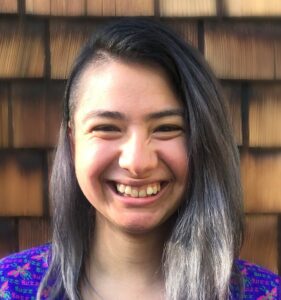 X x x
THE UNIVERSITY OF CALIFORNIA, BERKELEY
BERKELEY, CALIFORNIA
Holly Burns
Los Angeles
Burns was a CAA Leadership Award Scholar and a staff writer at The Daily Californian and has recently had work featured on Northgate and KALX radio. Passionate about character driven narratives, the graduate student is eager to bring fresh perspective and energy to audio and film.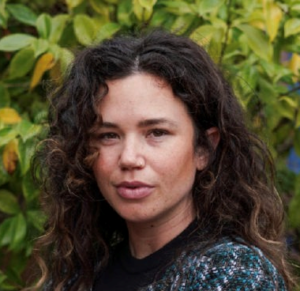 X x x
UNIVERSITY OF KANSAS
LAWRENCE, KANSAS
Caroline Zimmerman
Kansas City, Kansas
Zimmerman has worked for the University Daily Kansan as associate news editor, senior reporter, and copy editor, and currently works as the City Commission reporter for the Eudora Times. Her live coverage was featured on a local news station and she hopes to someday cover breaking news or politics for a newspaper.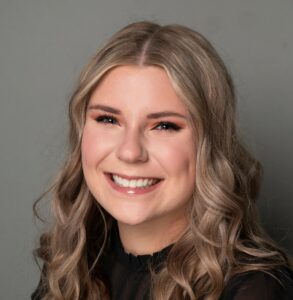 X x x
UNIVERSITY OF MARYLAND
COLLEGE PARK, MARYLAND
THE FRANK CORMIER SCHOLARSHIP
Erin Harper
Washington D.C.
Harper has worked for PBS as a special projects intern, for CNN as a digital productions intern, and for The Washington Post as a multiplatform production intern. The senior was also a video production intern at NASA and seeks to join a media/communications-related company.
Katherine Mahoney
Brookeville, Maryland
Mahoney is a staff writer for HerCampus and has written for The Diamondback and Mitzpeh, the student-run independent Jewish newspaper.  She received a first-place award for topical issue from North American Mature Publishers Association in 2022 for her piece for The Beacon and looks forward to covering art and human-interest stories.
Ava Thompson
Chicago
Thompson is a producer for Capital News Service, a video production intern, a replay operator for Big Ten Network Plus, and a camera operator for Veritas Films. She helped cover the 2022 local, state, and federal midterm elections for the Diamondback, has freelanced for Block Club Chicago, and aspires to cover politics as either a producer or a multimedia journalist.
Ellie Jornlin
Hagerstown, Maryland
Jornlin is involved in the Terrapin Yearbook and applying to be a part of the Diamondback. She was awarded a scholarship to participate in the School of the New York Times summer program.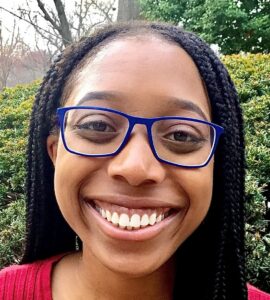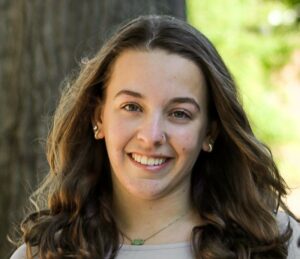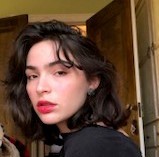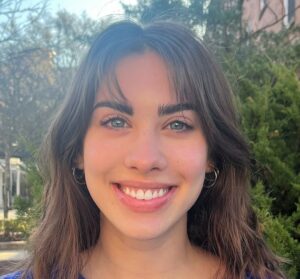 X x x
UNIVERSITY OF MISSOURI
COLUMBIA, MISSOURI
Eleanor McCrary
Wentzville, Missouri
McCrary has worked as a freelance writer and data research assistant with Investigative Reporters and Editors, interned for the Courier Journal, and is a fellow with USA TODAY. She hopes to explore the intersection of climate change and healthcare through her reporting.
Annie Jennemann
St. Louis, Missouri
Jennemann won a local LION award for an MU project called '2,500 Below' and second place for use of information graphics at the Minnesota Newspaper Association Better Newspaper Contest. Passionate about finding more accessible ways to connect with audiences, her goal is to use data and graphics to tell stories about local communities and underrepresented people.
Regan Mertz
Fort Leonard Wood, Missouri
Mertz has been a graduate teaching assistant for News Content Creation at the university, a staff photographer and documentarian at the Columbia Missourian, and a research assistant at the Library of Congress for the Watchdog Writers Group. She has worked at the Double Exposure Investigative Film Festival and Symposium and is a digital news producer at KRCG 13.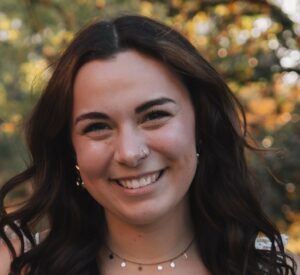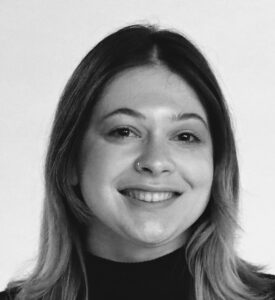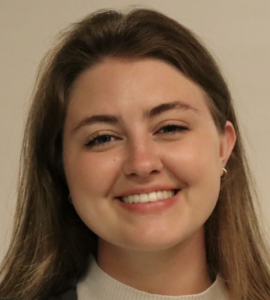 X x x
UNIVERSITY OF TENNESSEE
THE CARTER HOLLAND SCHOLARSHIP
Abby Ann Ramsey
Knoxville, Tennessee
Ramsey serves as the Managing Editor of the University of Tennessee's editorially independent student newspaper, The Daily Beacon, and is a member of Kappa Tau Alpha, the national honors society for students of mass communication. She is passionate about long-form feature writing and would ultimately love to write for a news-focused magazine or take on a leadership role in a media organization.
x x x
For more information, contact WHCA Executive Director Steve Thomma at director@whca.press
See All Winners