The White House Correspondents' Association is pleased to announce our college scholarship winners for 2022, with students coming from 15 colleges and universities around the country.
"We White House correspondents are honored to play a part as these 31 bright young people begin their careers," said WHCA President Steven Portnoy. "We are grateful for the generous donations of our employers and members of the public, whose support has made these grants to our scholars possible."
The WHCA has allocated $131,500 from its reserves for this year's scholarships, the second-largest such outlay in the program's history. It is leveraging nearly $50,000 this year in other aid as well.
The students will be featured at a luncheon and program in their honor in Washington on April 29 and will be guests of the WHCA at its annual dinner on April 30.
Since the WHCA began giving scholarships in 1991, it has awarded more than $1.6 million in grants and leveraged another $1.3 million in aid.
The WHCA scholarships are financed by proceeds from the annual White House Correspondents' Dinner and tax-deductible contributions to the WHCA.
Click here make a tax deductible donation in support of scholarships.
We also thank several others who generously help these terrific students. Some scholarships are also supported by partnerships with the Asian-American Journalists Association, the National Association of Hispanic Journalists, Reuters, and the White House Historical Association.
The 2022 Scholarship winners:
American University
Skye Witley is a journalism major in his final year at American University. An a capella singer from Olympia, WA, he was an intern for NBC Washington and Voice of America, works as a staff copy editor for Clean & Prosperous America, and is a Congressional Correspondent for The Durango Herald. Skye is a local news editor and investigative reporter for the AU newspaper, The Eagle, and aspires to be an investigative environmental journalist.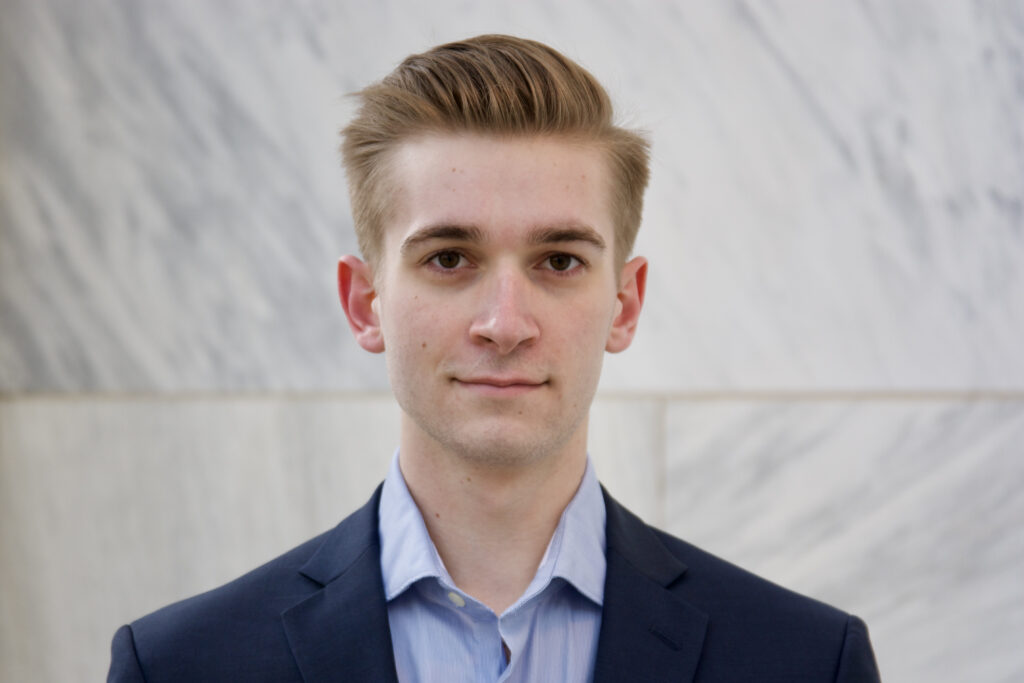 Arizona State University
Brooke Newman of Ventura, CA is currently at Arizona State University working on her graduate honors thesis, which conducts a comparative analysis of mass communication law in the U.S. and the UK. She served as a teaching assistant to JMC 110 at the Cronkite school and has written for Cronkite News Washington, D.C., The Arizona Republic, and AZ Big Media. Selected as a Carnegie-Knight News 21 fellow for the spring and summer of 2022, Brooke hopes to write for a mass communication law journal while in law school and participate in a social or criminal justice related externship.
Diannie Chavez, a journalism and mass communications major from Phoenix, is a junior at Arizona State University, where she is a photojournalist for the school's newspaper and was a member of its first Diversity Council. A regular on the Dean's List, she completed a photo internship with PHOENIX Magazine, worked the Cronkite News DC Bureau team, and undertook an investigative fellowship with News21. She is pursuing a career in photojournalism and documentary making and hopes to focus her work on social justice, immigration, and criminal justice.
Alexia Stanbridge, an aspiring broadcast news reporter/anchor, is a senior at Arizona State University majoring in journalism and mass communications. The Morgan, UT native produces "Break It Down" on Arizona PBS and has helped produce "Arizona Horizon," an AZPBS television program that covers Arizona news in depth. Alexia is on the Dean's List and has been published on multiple news sites, including the Phoenix Business Journal, Tucson Sentinel, and AZ Big Media.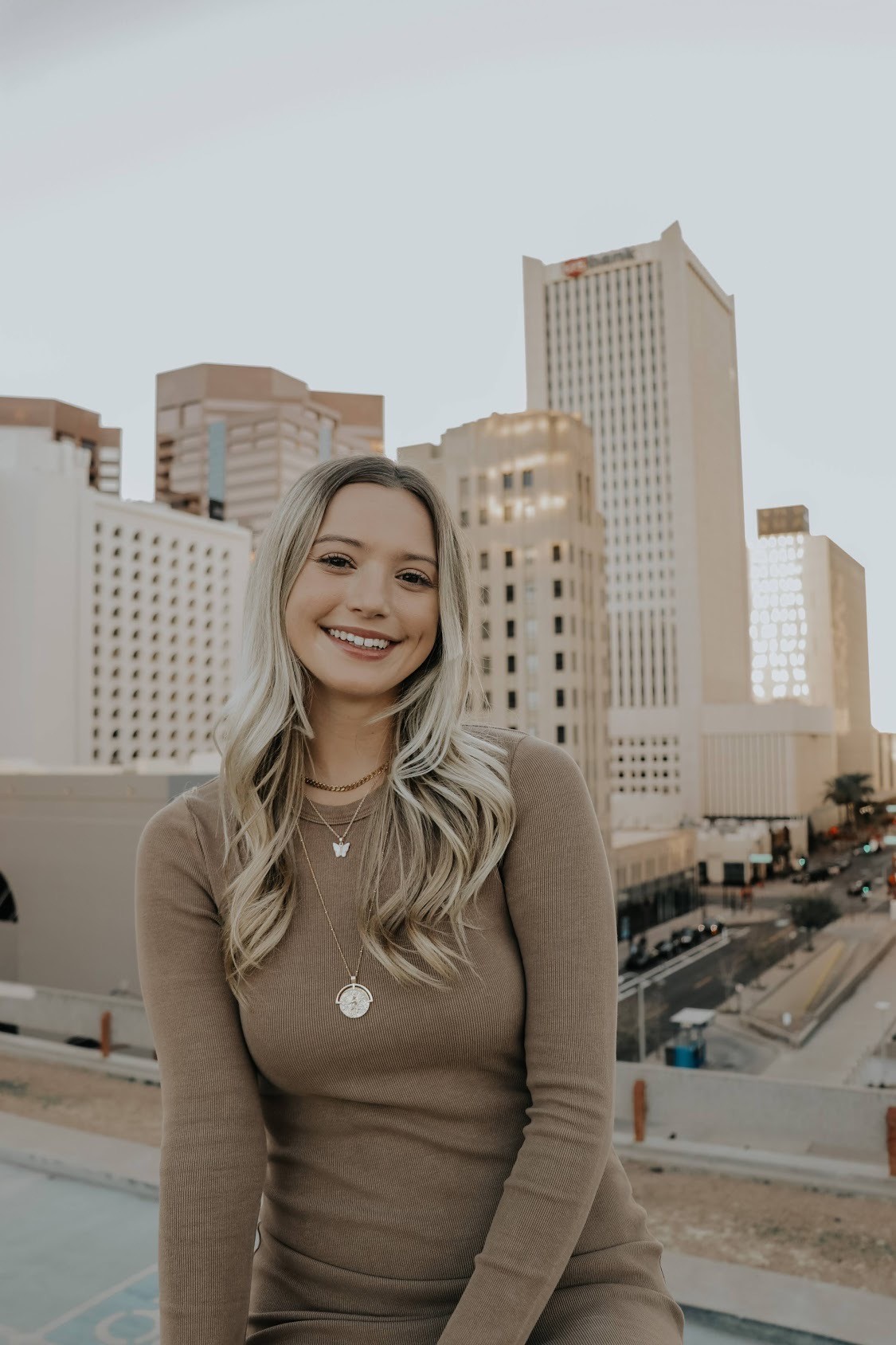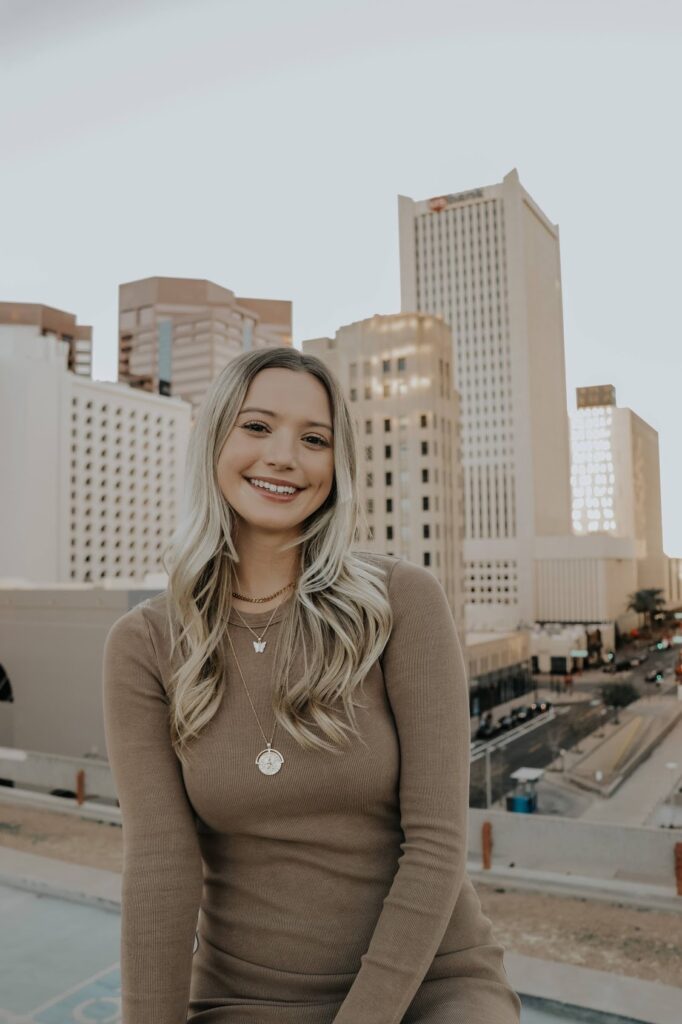 Arizona State University
Trust in Reporting Scholarship
Neetish Basnet is pursuing a graduate degree in mass communications at Arizona State University. From Kathmandu, Nepal, he is a former fellow of the Dow Jones News Fund digital media program and built a digital-first, nonprofit news organization as a founding reporter. A former graphics designer for a business news magazine, Neetish hopes to work as a business reporter in a national news publication.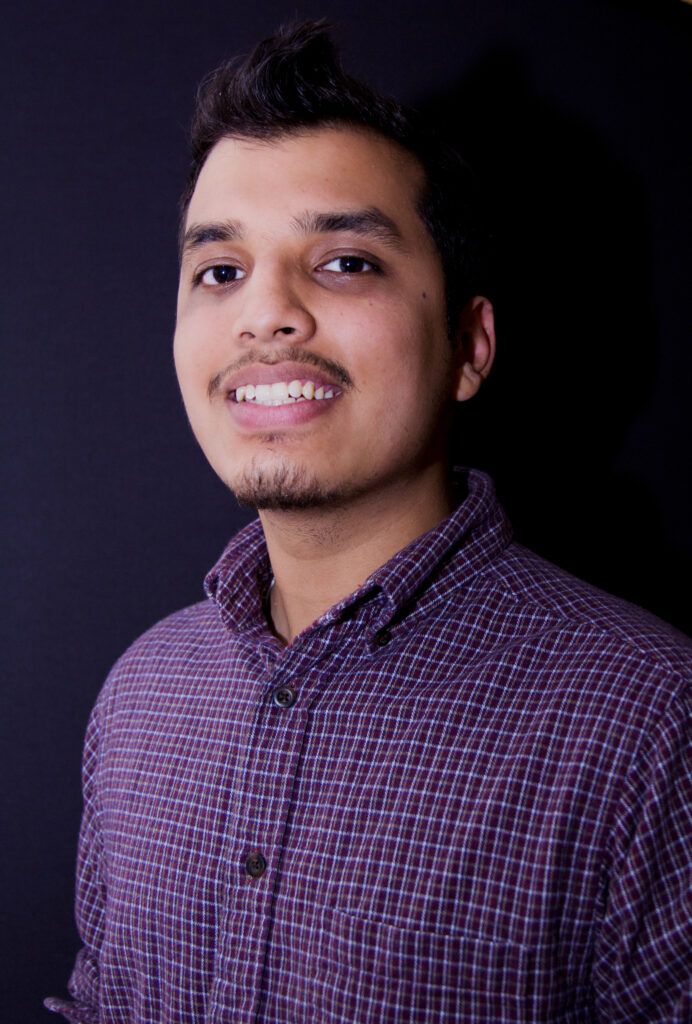 Columbia University
Malak AlSayyad, an Albright Institute for Global Affairs fellow and recipient of the MacFarquhar '59 Internship for International Journalism, holds a B.A. in Cinema & Media Studies and Media Arts & Sciences from Wellesley College. From Cairo, Egypt, Malak is co-president of AMEJA at Columbia University and most recently lived in Berlin, where she worked in organizations focused on training and supporting filmmakers and artists from the Arab region and Africa. The aspiring documentary filmmaker hopes to work in the Middle East and focus on the people and movements that challenge subjects such as inequality, power, and taboo.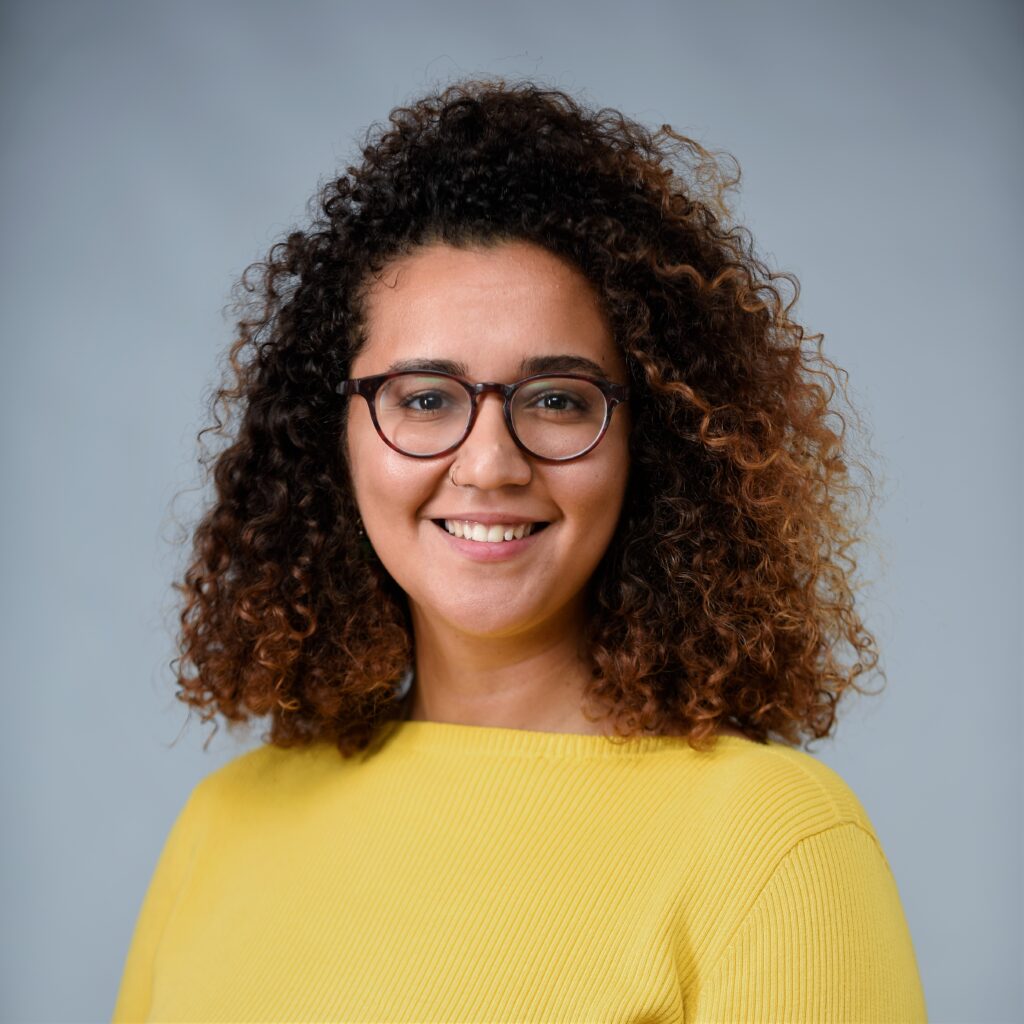 Dartmouth College
With the Asian American Journalists Association
Daniel Lam of Whitestone, NY is a senior at Dartmouth College, where he studies government and policy rhetoric, conducts political science research, and competitively chops wood on the timber team. The Dartmouth College Radio news director hosts a variety show, worked as a commercial rock DJ, and has produced podcasts for a political consulting firm and a creative production company. Daniel has reported and produced news stories for NPR's National Desk and aspires to a career covering national politics as a broadcast journalist.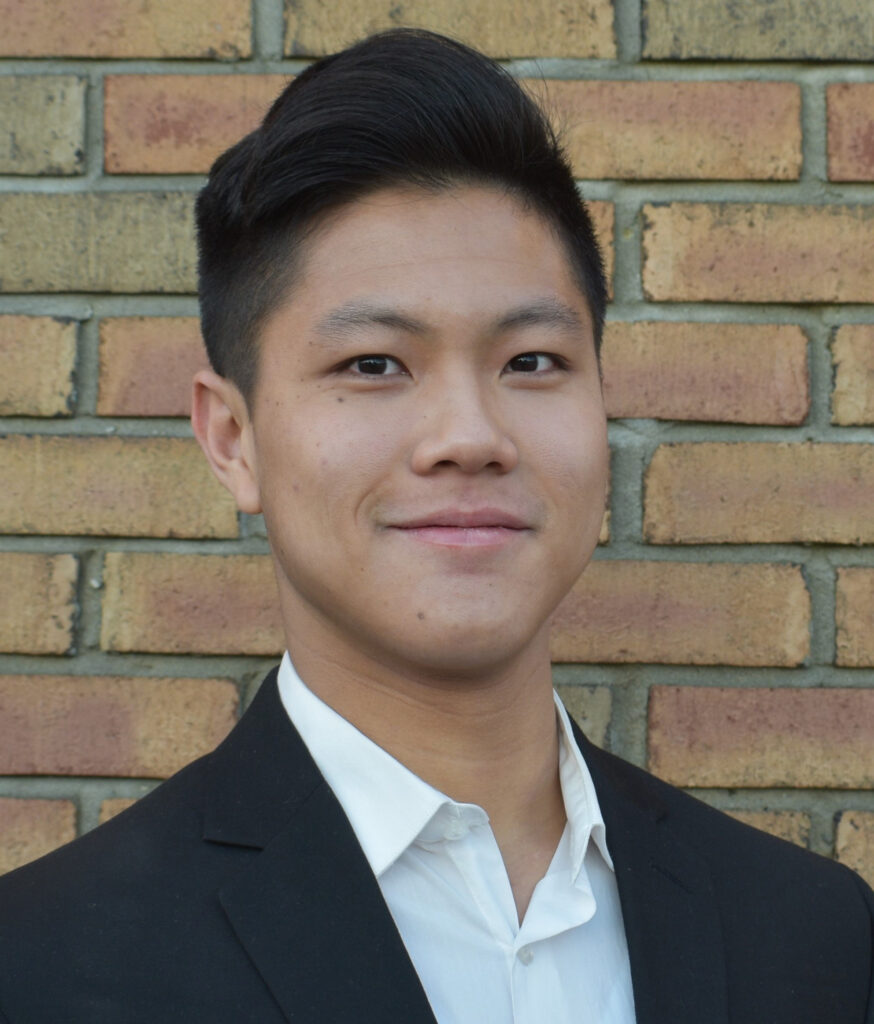 Hampton University
Trust In Reporting Scholarship
Sara Avery is a senior majoring in journalism at Hampton University. Hailing from Raleigh, NC, she is the EP of WHOV, editor-in-chief of The Hampton Script, and a member of the NABJ. She is a 2020 Pulitzer fellow and the recipient of the 2019 Hampton Roads Black Media Professional Scholarship and the 2020 National News Publishers Association Fund Scholarship. Sara would like to be an investigative reporter.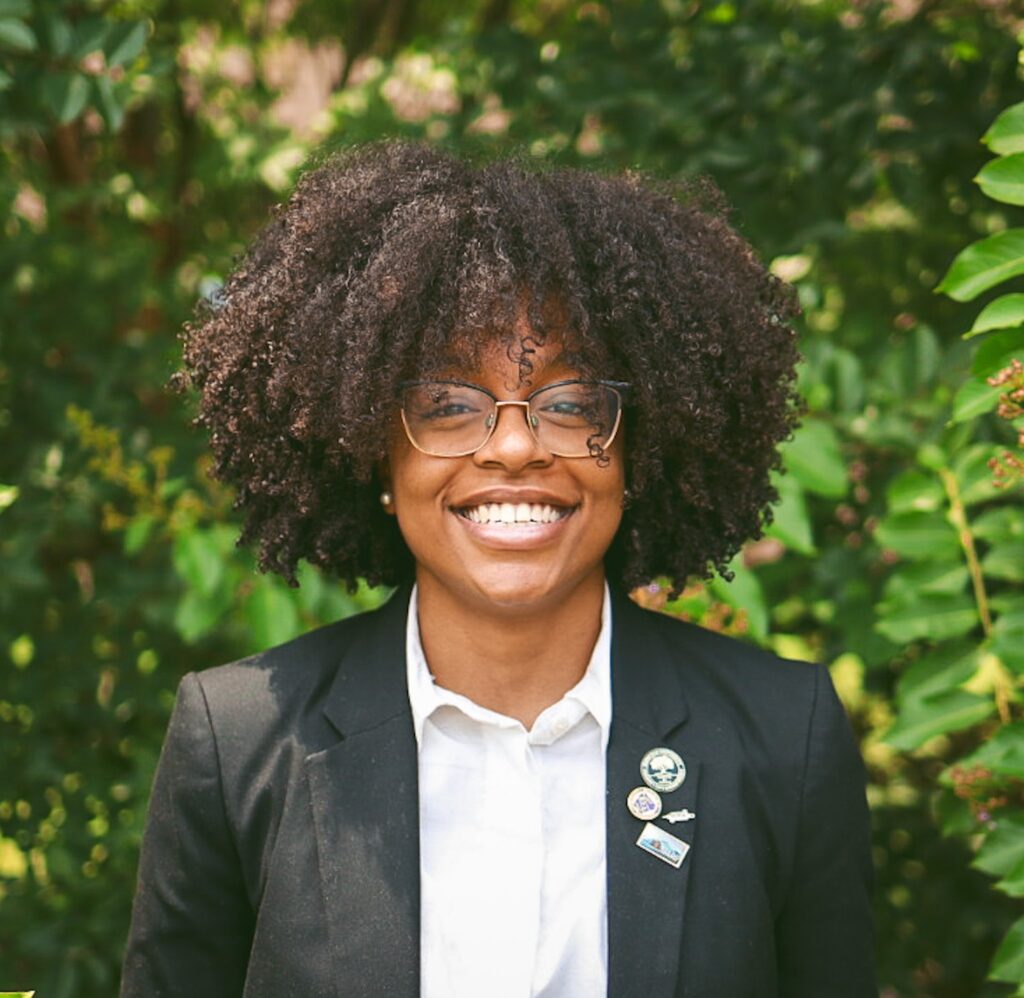 Howard University
Harry S. McAlpin Jr. Scholarship
Corinne Dorsey of Dallas, TX, a junior journalism major, is a staff writer for The Hilltop, press secretary for the Howard University SA Administration, editor-in-chief for Revolutionaire, and vice president for Her Campus Howard. She worked with Reebok on a project about Allen Iverson's 20th anniversary of the Question shoe collection, wrote a cover story for The Dallas Morning News, and is currently an intern with CNN D.C. With a love of highlighting black voices and stories, Corinne hopes to become a leading anchor for a major network or an editor for a major publication.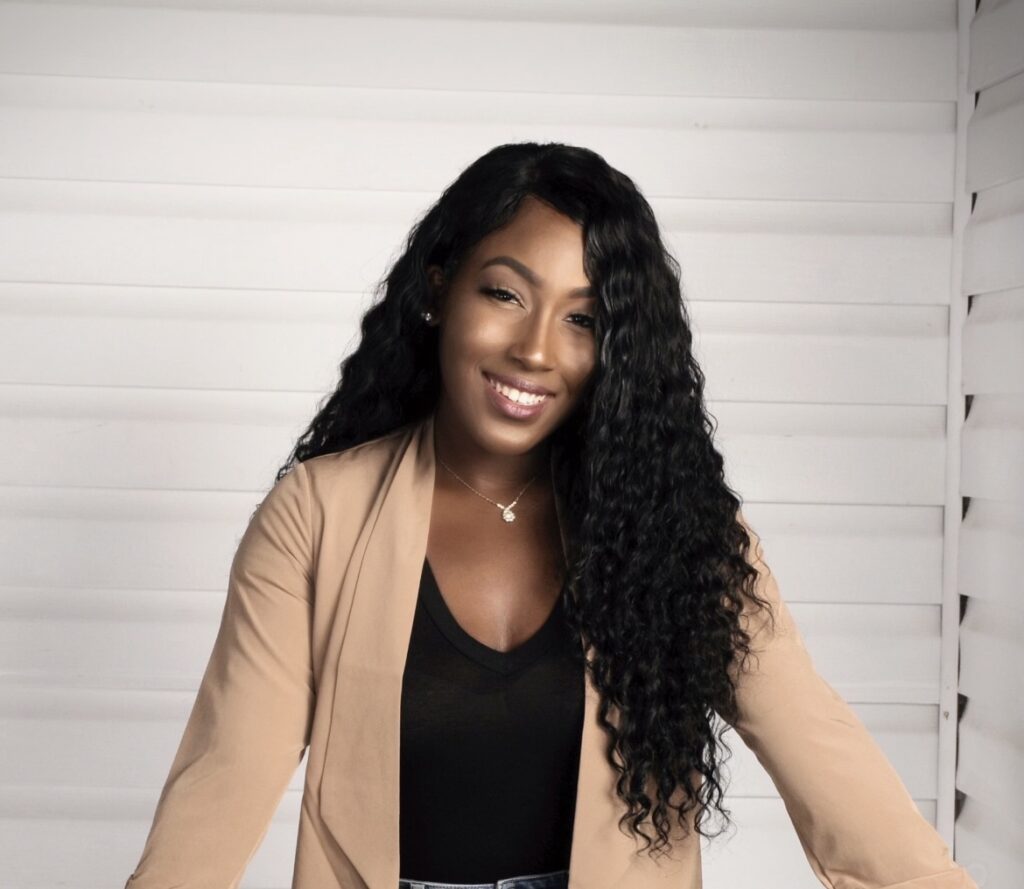 Howard University
Kiara Patterson serves on the executive board for the Howard University Association of Black Journalists and is its social media co-chair. She is a reporter for the Spotlight TV Network, a reporter for The Hilltop, and has been on the Dean's list with a 4.0 GPA every semester. The junior from Shaker Heights, OH is a broadcast journalism major and hopes to be an anchor or reporter for a major television station or network.
Kendall Lanier is the general manager of Spotlight Network, executive secretary for the Howard University Association of Black Journalists, and a reporter for The Hilltop newspaper. The junior journalism major was a National Content Center intern for CNN and is currently interning with Fox Sports as a Talent Relations intern. From Kansas City, MO, Kendall aspires to be a broadcast journalist focusing on entertainment and sports, eventually having her own show on a major network.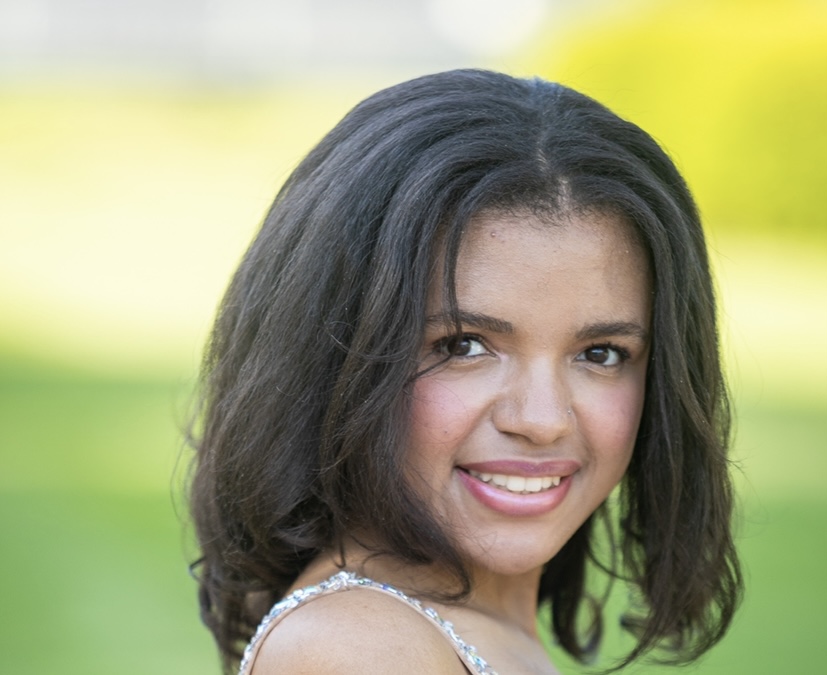 Iowa State University
Hugh Sidey Scholarship  
Cooper Pierce of Grimes, IA is a junior majoring in journalism and political science at Iowa State University. He currently serves as marketing specialist for Iowa State Recreation Services and has prior experience as a communications intern at the Office of the Iowa Attorney General, a reporter for Iowa State Daily, and digital content creator for the Rachel for Ames campaign. Cooper plans to attend graduate school.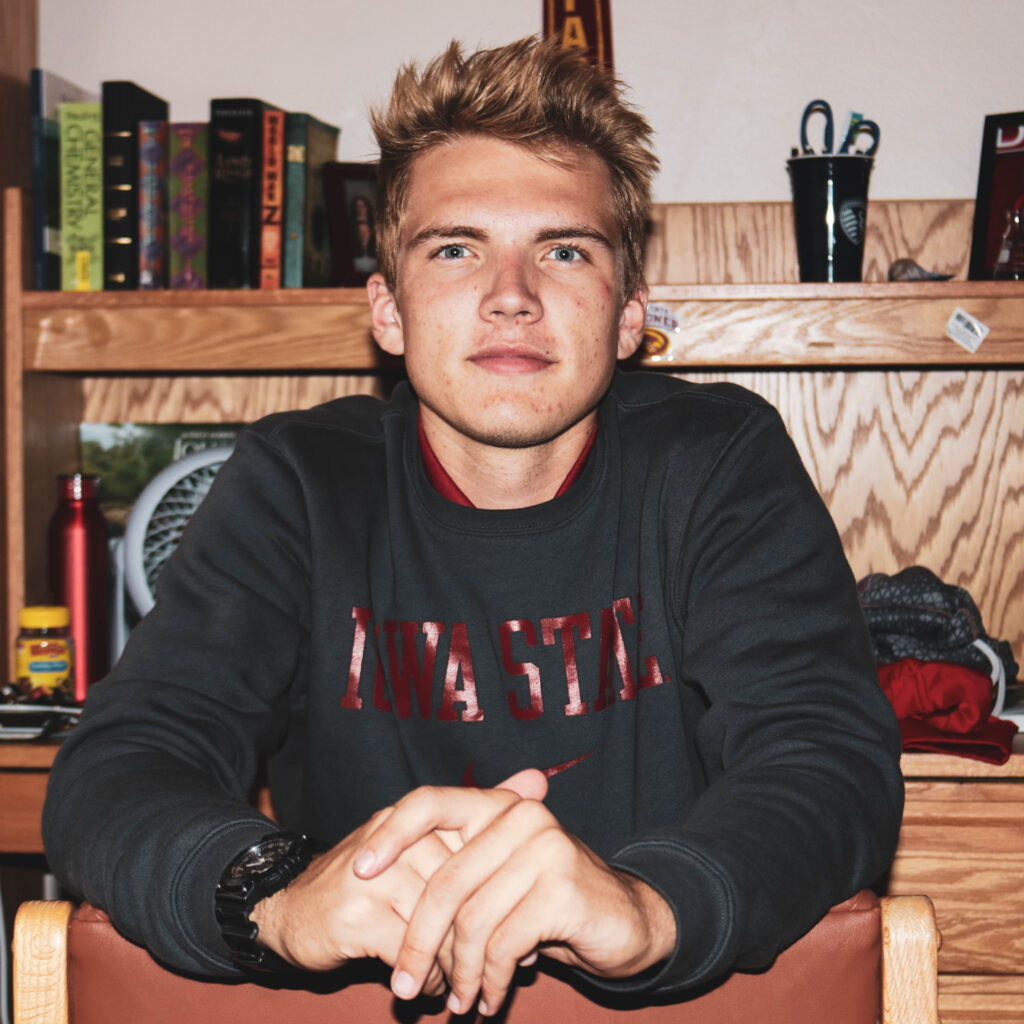 Northwestern University
Allison Novelo is earning a Master of Science in Journalism at Northwestern University with a specialization in politics, policy, and foreign affairs. The Wheeling, IL native has covered the governor's race in Virginia for USA Today and is working as a freelance reporter for the Frederick News Post, all while serving in the National Guard as a public affairs specialist. Allison, a member of the National Association of Hispanic Journalists, hopes to report on politics and policies affecting minority groups and cover underreported communities.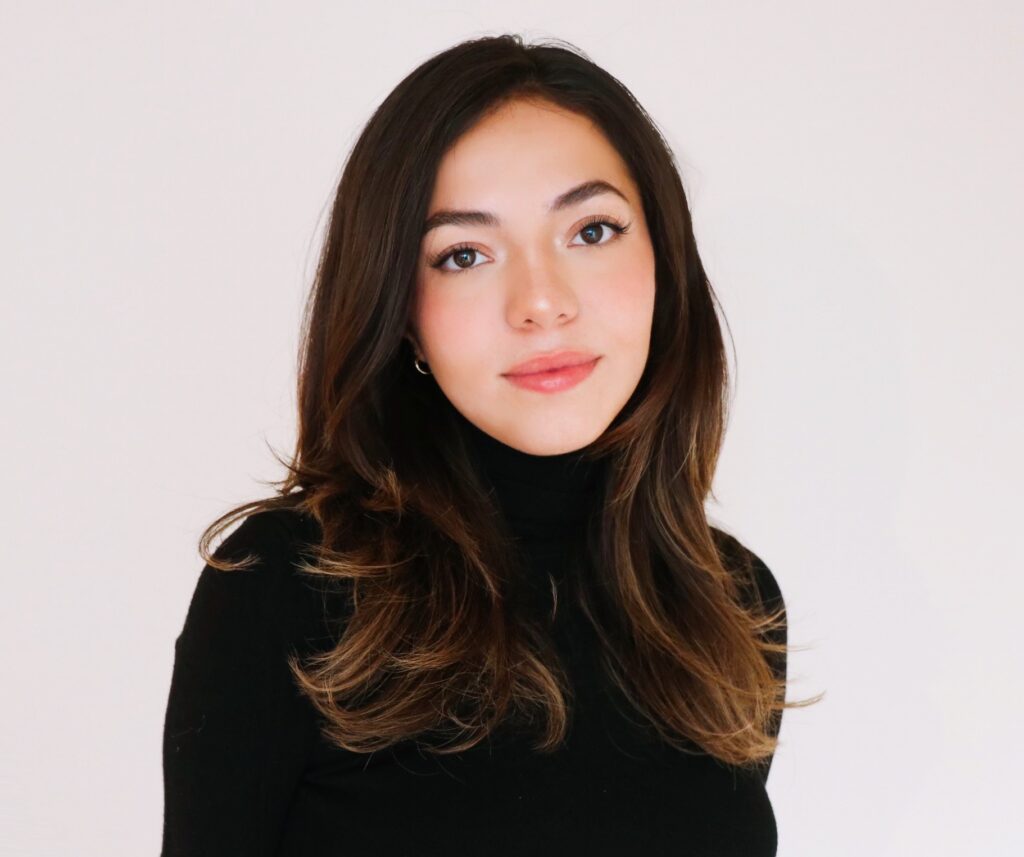 Northwestern University
Deborah Orin Scholarship
Annie Klingenberg is a graduate student at Northwestern and a native of West Chester, PA. She has written and produced news videos (including writing and hosting a news satire show as an undergrad) and is most proud of the abortion coverage she produced regarding SCOTUS hearings and national protests. Annie has written for several media outlets, including TheGrio and Sojourners, and hopes to be a campaign reporter and a White House correspondent.
Julia Mueller, a graduate student at Northwestern, has had work published with USA Today, UPI, several regional papers, and The Hill, where she is currently an editorial intern. The Beaverton, OR native was managing editor and co-author of an investigative reporting book, "Classroom 15," which was featured in the New York Times, and is the recipient of the Academic Excellence in Journalism award and the Phi Beta Kappa Oregon Six award from the University of Oregon. Julia plans to pursue a career covering issues of law, policy, and politics in Washington, D.C.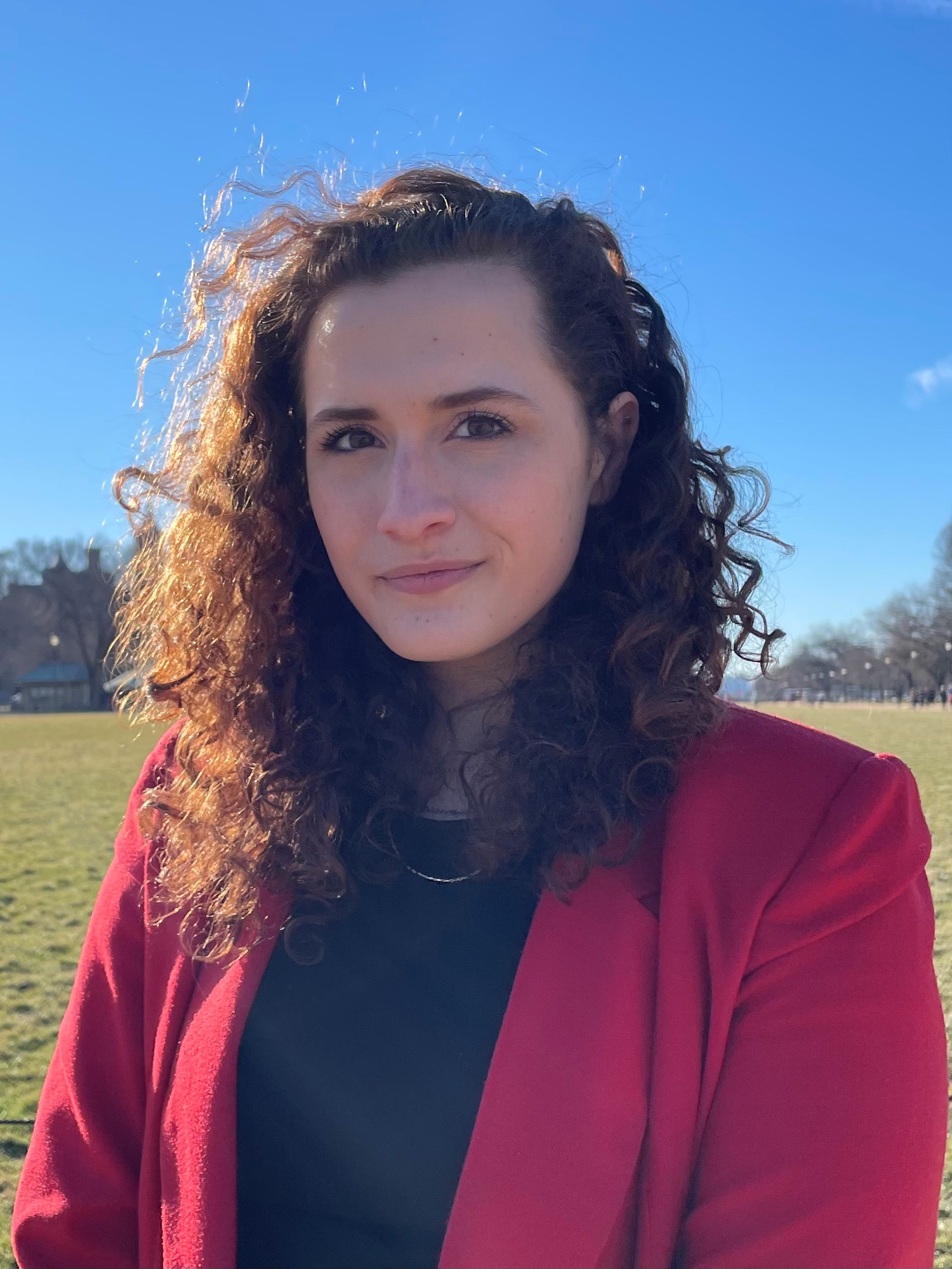 Ohio University
Kayla Bennett is the assistant culture editor at The Post, Ohio University's independently run student newspaper, a section editor for Thread Magazine, a fashion-forward magazine on campus, and treasurer of Ohio University's Society of Professional Journalists. The Dayton, OH junior is majoring in journalism with a minor in political science.Kayla is considering attending law school and aspires to be an editor at a newspaper or magazine.
Abby Neff of Columbus, OH is a news reporter, culture writer, and copy editor for The Post, Ohio University's campus newspaper, and previously worked as an associate editor and staff writer for OU's Backdrop Magazine. A winner of the Bob and Colleen "Koky" Dishon Scholarship from the E.W. Scripps School of Journalism in 2019, she also worked at The New Political as a staff writer and won a Hearst Award for Breaking News while there. She also interned at Matter News. Majoring in journalism and Spanish, the junior hopes to report on Spanish-speaking communities in the U.S. and Latin America, one day working as a managing editor of a publication.
Kate Marijolovic is a junior from Willoughby Hills, OH majoring in journalism at Ohio University. She worked as a reporter for The New Political, an independent student publication covering local politics, and was selected to participate in Ohio University's Scripps Semester in D.C. program in 2021, where she interned in the office of U.S. Representative Marcy Kaptur (OH-9). Kate hopes to work as a foreign correspondent, reporting on international politics across the globe.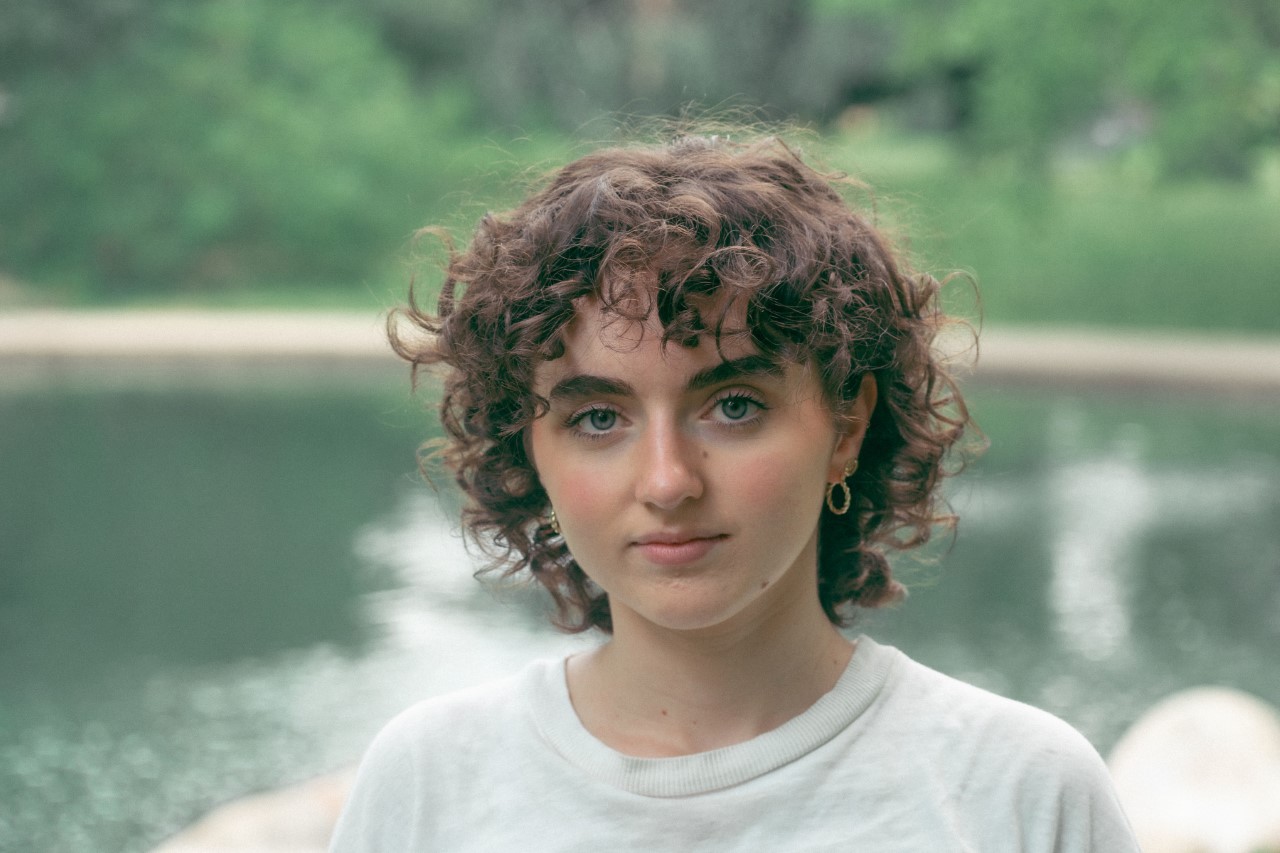 Seton Hall University
With National Association of Hispanic Journalists  
Amanda DeJesus, a journalism and political science double major from New York City, is a junior at Seton Hall University. A former intern at Staten Island Advance, she is currently the news editor of her college newspaper and a DJ at Seton Hall's radio station. Amanda plans to attend graduate school and pursue a career in journalism covering politics and social justice issues.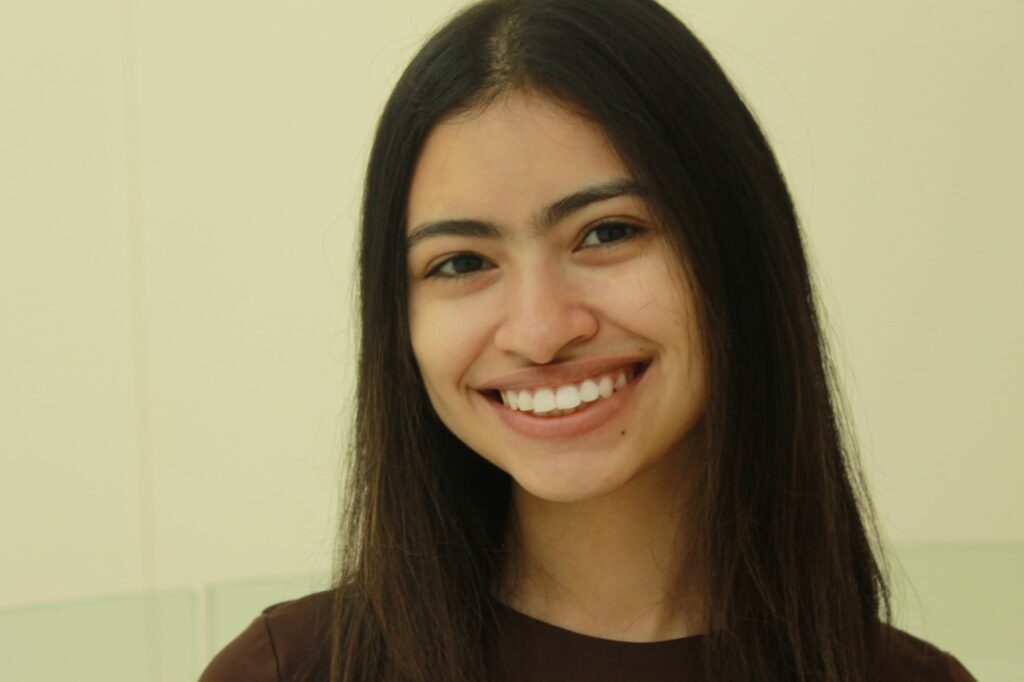 University of California, Berkeley
Cokie Roberts Scholarship
Maria Fernanda Bernal, a former reporter and social media marketing coordinator for the Richmond Pulse, was the first-place award winner of the Mexican Institute of Radio (IMER) 2021 and the Mexican Cultural Institute of Washington D.C contest. A multimedia graduate student at the University of California, Berkeley, she is currently a KQED newscast intern, where her duties include writing stories for broadcasting. A first-generation student and a DACA recipient from Richmond, CA, she wants to bring truth to communities through versatile reporting.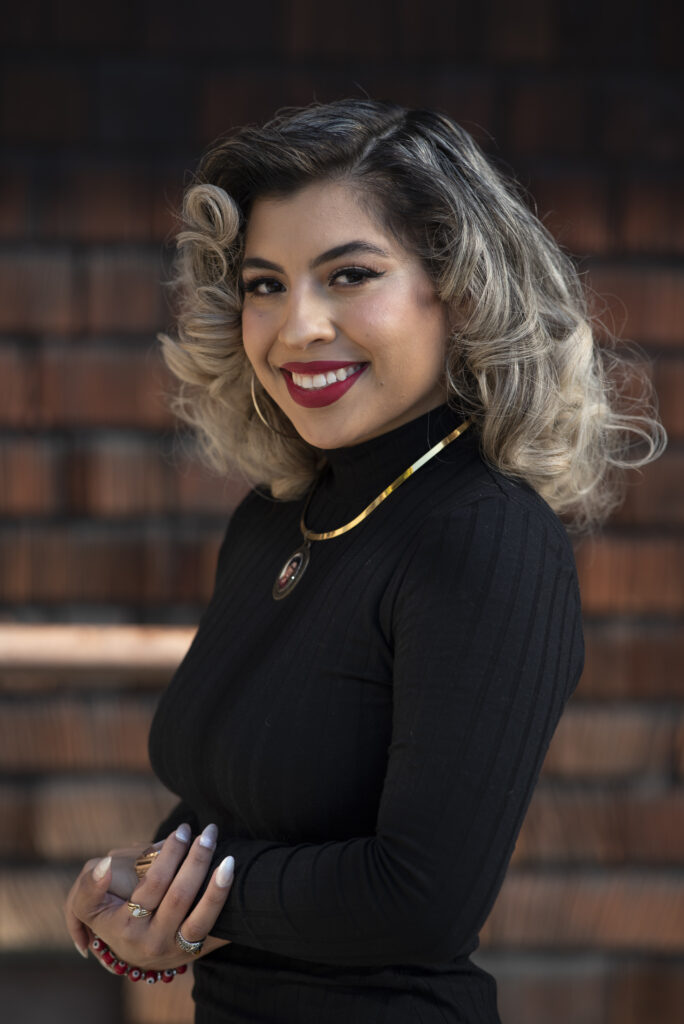 University of Kansas
Lily O'Shea Becker is an associate producer, multimedia journalist, and anchor for KUJH News and has experience as a news correspondent, photojournalist, and copy editor for the University Daily Kansan. A junior journalism major, Lily photographed a sexual assault protest at a University of Kansas fraternity, which was published in the Kansas Reflector and is a current nominee for a Hearst Journalism Award. The aspiring journalist from St. Louis, MO is an intern with "Good Morning Indian Country" and is considering attending law school.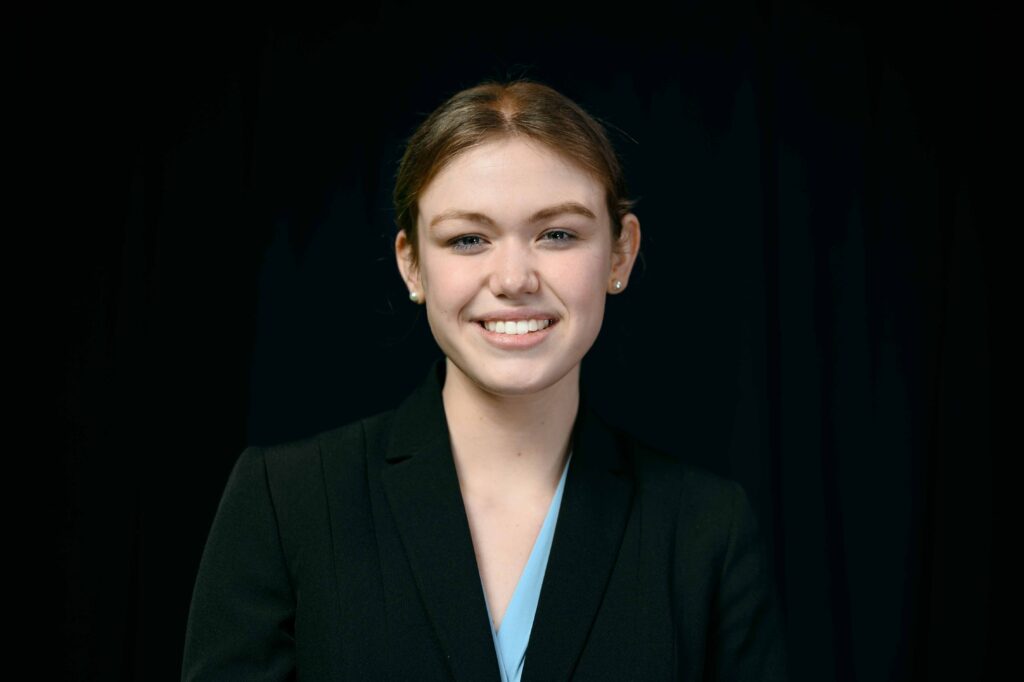 University of Maryland
Sophia Marchionini is a freshman at the University of Maryland, to which she brings four years of yearbook experience. Majoring in journalism, she is from Silver Spring, MD. Her goal is to be a columnist in The Washington Post Magazine.
Katherine Mahoney, a journalism and studio art double major, is a staff writer for HerCampus Maryland, the layout and design co-director and senior website manager for Monumental Magazine, and the cover designer for the 2021 Paper Shell Review at the University of Maryland. The sophomore from Olney, MD does freelance work for organizations in her community, such as The Beacon and Kensington Neighbors Magazine, and for campus organizations like The Diamondback and Mitzpeh. Katherine is interested in combining her love for writing and local news to tell the stories of everyday people.
Erin Harper is a member of the National Association of Black Journalists and has worked for national and international news organizations such as PBS and CNN. A junior at the University of Maryland, the Washington, D.C. native writes short articles, some of which have been published in small media outlets, and daily affirmations to share with classmates. Erin's plans include working as an international journalist specializing in foreign and domestic political issues.
Sarah Elbeshbishi has interned for USA TODAY's Washington, D.C. bureau as a Politics Now intern since June of 2020 and is a member of the University of Maryland, College Park's chapter of Society of Professional Journalists, serving the past two years as chapter president. The senior from Montgomery Village, MD is double majoring in journalism and public policy and serves as a copy editor for Stories Beneath the Shell, a student run publication focused on underreported stories. Sarah is looking to continue reporting after graduation, using a variety of platforms and her policy background to connect with different audiences to cover prominent national issues.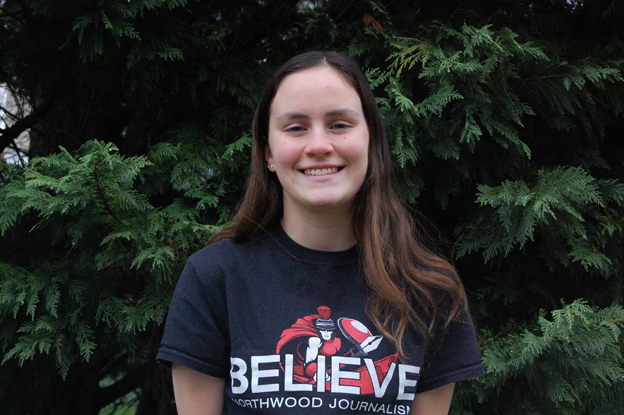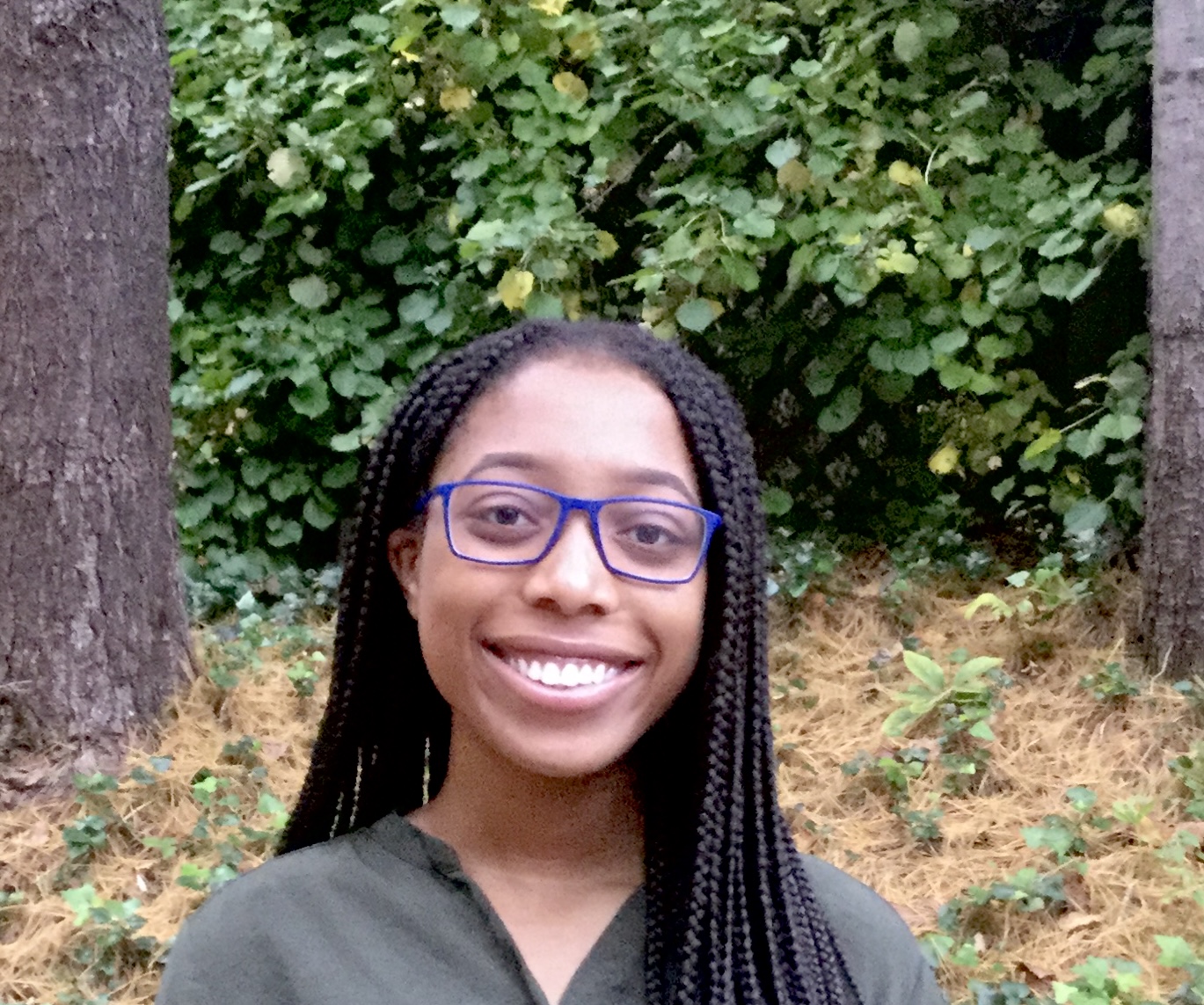 University of Missouri
Maia Bond, a junior journalism major, hopes to work as a government and political reporter for a publication in Washington, D.C. She has been the assistant sports feature editor at The Maneater, the official student newspaper of the University of Missouri, an intern at Phelps County Focus, and has had pieces in several publications. A city and county reporter for the Columbia Missourian, Maia is from Rolla, MO.
Mavis Chan is currently an intern writing PR material for the Office of Research and Economic Development. A junior at the University of Missouri double majoring in journalism and political science, she has worked in radio and television and has been published in the Columbia Missourian, the Longview News-Journal, and The Maneater. A native of Hong Kong, Mavis aspires to be a foreign correspondent, reporting on matters of diplomacy, war, business, and the international political economy.
Robert "Wicker" Perlis will be graduating from the University of Missouri this year with a major in journalism and a minor in religious studies. A son of the Big Easy, he is a fan of all New Orleans sports, along with the Missouri Tigers and St. Louis Blues. The IRE member is most interested in the intersections between religion, politics, government, and culture and hopes to cover those topics as a reporter somewhere in the southeastern United States.
Teghan Simonton of Maynard, AR is a graduate student at the University of Missouri and a research assistant in the data library at the National Institute for Computer-Assisted Reporting, part of Investigative Reporters & Editors. She was a staff reporter at the Tribune-Review, interned on the investigations team at USA TODAY, and has been repeatedly recognized by the Society of Professional Journalists, the Pennsylvania News Media Association, the American Scholastic Press Association, the Newspaper Guild of Pittsburgh, and the Women's Press Club of Pittsburgh.  A reporter for the Columbia Missourian, Teghan hopes to become an investigative reporter and work on projects that combine accountability reporting, data analysis, and narrative storytelling.
Jana Rose Schleis is a graduate student studying investigative journalism at the University of Missouri. From Two Creeks, WI, she is the morning newscaster for KBIA, mid-Missouri's NPR member station, and a teacher's assistant for J1100 – Principles of Journalism in Democracy. A new member of SHEJ, she believes journalism is a public service and an integral part of democracy and hopes to cover local or state government.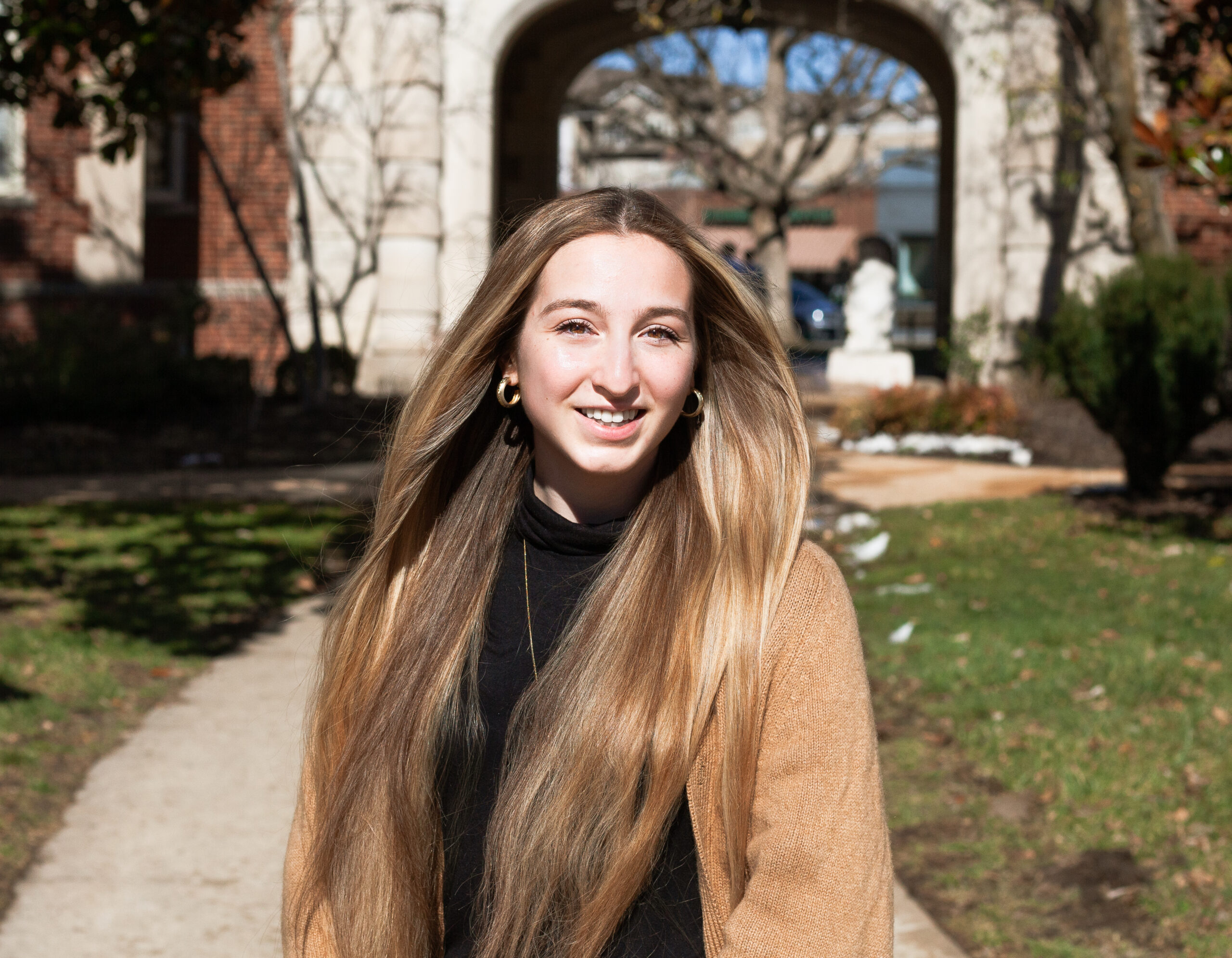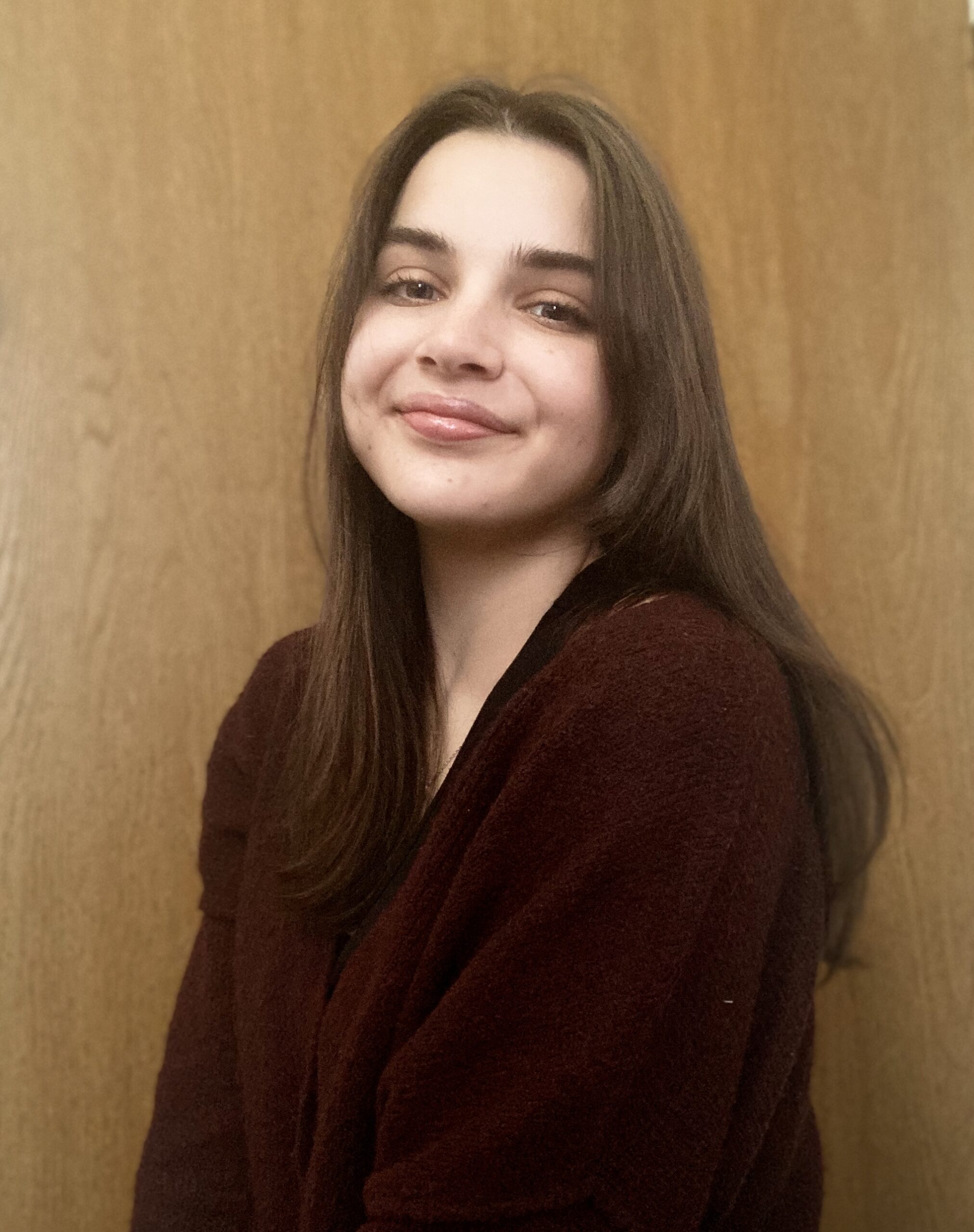 University of Tennessee
Carter Holland Scholarship
Lexie Martin is in her senior year at the University of Tennessee, majoring in journalism and electronic media. She has been a contributing writer for The Daily Beacon for four years and is the recipient of the Nellie D. Kenyon award (2019), the Willis Tucker Journalism Endowment (2020), and the Bonnie Hufford Scholarship (2021). From Murfreesboro, TN, Lexie would like to start off reporting for a small news station or a newspaper before becoming a political analyst or a White House Correspondent.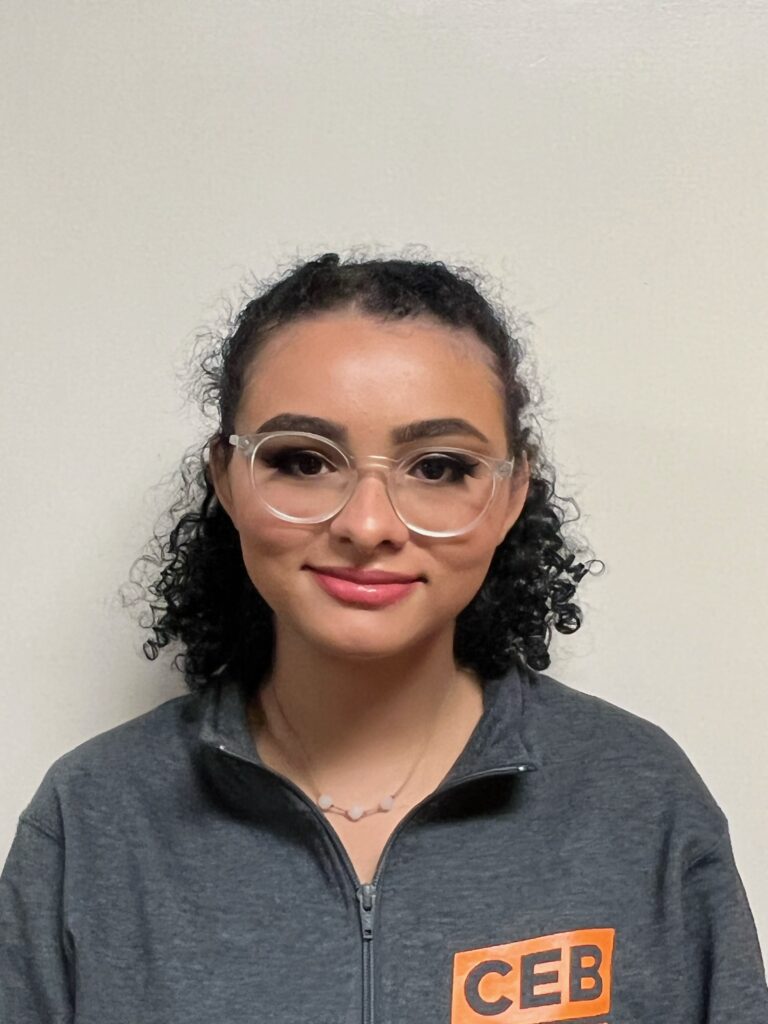 For more information, contact WHCA Executive Director Steve Thomma at director@whca.press
For more information, contact Executive Director Steven Thomma, director@whca.press