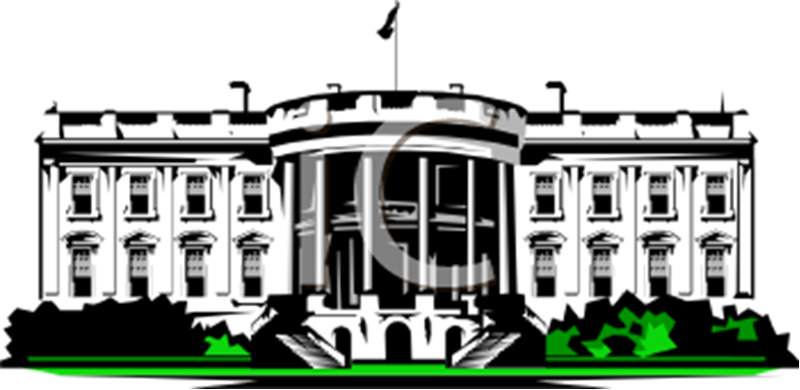 Congratulations, you cover the White House.
This is unlike any other beat. We work in tight quarters in a competitive environment, under intense scrutiny. Your coverage will range from baby formula shortages one day to matters of war and peace the next.
No matter the administration, their goal is to curate information. Yours is to get past the spin.
Generations of White House correspondents have found that it takes persistence, patience, beat building, triangulation and more persistence.
The daily briefings are a focal point. But plenty of real journalism happens elsewhere, too. Introduce yourself to the people who staff the press office. Then do it again, and a few more times.
Since 1914, the White House Correspondents' Association has been championing the causes of access and transparency for the presidential press corps. We're here to help everyone do their jobs. This primer is part of that mission.
Decorum at briefings
White House briefings are a key opportunity to elicit information, quotes and footage. They're a central element of daily coverage for many. They can be intense and spirited.
It's in everyone's interest for briefings to work effectively. That requires professionalism, cooperation and self-restraint – from those frustrated at being overlooked, and from those who routinely get called on.
Bottom line, please be polite.
Shouting over colleagues is counterproductive and unacceptable. It wastes time and risks having the briefing cut short, which helps no one.
Once someone is called on, let them ask their question.
It's a time-honored technique for press secretaries to change the subject by calling on a new person. Nothing we can do about it. That said, if they're trying to squirm out of a legitimate follow-up, it's OK to let a colleague press for an answer even if you've been called on. Teamwork pays off.
Thou shalt not filibuster. Be judicious about multiple questions on multiple topics. This isn't a one-on-one interview.
Be mindful that each redundant question means one less colleague who'll get called on. Maybe they had a question that would have yielded a great story for you, too. By the same token, when there's huge news of the day, it's fine to keep that hyper-local or esoteric question for another time.
Remember: This isn't the only venue to ask questions. If info or a quote is what you're after, try talking to someone in the press office directly.
Decorum with the President
The norms for decorum apply in any group setting, including presidential pool sprays, gaggles and news conferences. It is standard practice to stand when the President enters the room.
Shouting: The President is less likely to engage when 10 people are shouting, especially if some keep shouting when he's starting to respond. Work cooperatively with others to make shouted questions effective and not just noise. In some situations, ask in sequence so that each question can be heard and understood.
Wranglers: If the President is engaging, poolers are entitled to remain and try for more questions – until he signals that he's done. Read the room. If he's keeping his mouth shut, it's time to move when the wranglers are shouting "thank you pool."
South Lawn departure and arrival
Marine One is loud. It's hard for the President to hear questions, and impossible for everyone in a throng of journalists to hear him.
Please check out this memo for details about how our "boarding group" system works. It's designed to ensure that poolers can see and hear, photographers get a clear shot, and no one gets hurt.
Procedures are regularly refined. PLEASE work with us and the wranglers to make these gaggles useful and safe.
No livestream social media posting is permitted for departure and arrivals. No live TV coverage is permitted as a security measure.
Oval Office and other tight spaces
TV crews and still photographers go in first, followed by correspondents.
Etiquette at briefings
Disruptive behavior is unacceptable.
Those without an assigned seat can take a vacant one. But if the outlet assigned to the seat shows up, you're expected to move, even after the briefing starts. The one exception is if an outlet is already using some other outlet's seat. Outlets assigned one seat in the briefing room should not try to occupy multiple seats.
Standing is allowed, but make sure photographers can move around as needed. (Note that the current press secretary has indicated she prefers not to call on people who are standing.)
Leaving your seat mid-briefing should be avoided, except for members of the pool when the pool has been called. (Arriving late also should be avoided.)
Once the briefing starts, enter and exit at the back.
No phone calls.
Silence your phone and your laptop, to avoid interruptions by ring tone or a video that suddenly starts to play.
OFF THE RECORD (OTR), FOR PLANNING PURPOSES ONLY (FPPO)
The WHCA regularly shares information that is not reportable, on upcoming travel and other logistics. Such information must NOT be published and CANNOT be used as the basis for reporting (i.e. seeking confirmation elsewhere).
Ongoing receipt of such information is contingent on abiding by these rules.
The WHCA board works hard to maximize the flow of planning information. That spigot closes if we can't keep it to ourselves.
About the Pool
We can't all cram into the Oval Office. So, a pool serves as the eyes and ears of the full press corps — at White House events and when the President leaves campus.
It's a time-tested system that balances reporting needs with logistical realities.
Print poolers serve the entire press corps with near real-time pool reports on the President's comments and activities. Radio and TV poolers share info only among themselves, though all poolers are obliged to pitch in — for instance, spotting VIPs or helping with key quotes when acoustics are bad.
Pool reports: These should be timely and factual, with quotes and color. They should reflect fairness, objectivity and good taste.
Pool reports are part of the historical record and are used instantly by a myriad of news outlets. That's the main audience. But the White House sends these to at least 10,000 congressional aides, administration officials and political allies – worth keeping in mind.
Poolers are expected to share info and quotes by pool report before publishing unilaterally, even on social media. Poolers are acting on behalf of the collective in this role and not as individual journalists.
Pool reports may be quoted or published verbatim, and without attribution, though a shout-out for especially valiant pooling is always appreciated.
You can receive pool reports three ways:
Join the WHCA. Pool reports go instantly to this list.
Sign up through the press office. Sometimes there's a lag before wranglers send out emails.
Request access to the WHCA list without joining. This option is if you are eligible to join but choose not to.
Types of pools
The pool includes wire and print reporters, TV, radio and photojournalists. The size depends on where the President is.
In-town travel pool – Covers the President off-campus within driving distance, for instance when he goes to the Capitol or Walter Reed, or delivers a speech. The pool includes writers from the Print Pool, AP, Reuters and Bloomberg; five photographers (AP, Reuters, AFP, newspaper, photo agency); radio; and a network TV crew and correspondent.
Expanded in-house pool – In-town plus foreign press, AFP and Dow Jones. Used when the President meets with a foreign leader and ideally, for most on-campus pool sprays.
Domestic Travel Pool – The 13-person group that travels with the President outside the capital region. Sometimes referred to as the protective pool.
Air Force One has 13 press seats. This includes three wire reporters (AP, Reuters and Bloomberg), four photographers (AP, Reuters, AFP and New York Times), three from network TV, a radio correspondent, and two print reporters (in the Print and WHCA seats). Each outlet pays the full cost of travel, except for the Print seat, where costs for each trip are shared 14 ways by members of that rotation.
Eight print outlets share the WHCA seat (formerly the "Magazine seat).
Foreign Travel Pool – Same as the Domestic Travel Pool except that only eight Print outlets participate, and costs are not split.
Print Pool – 32 outlets as of March 2023. Open to US print outlets that regularly cover the White House, have the proper credentials, and demonstrate a commitment to the beat and to journalistic standards. Poolers are responsible for filling every assigned shift, even on holidays, and agree to abide by WHCA guidelines.
Supplemental Pool – Eligible to volunteer when poolers are needed to cover the Vice President or First Lady, including when they travel, and whenever extra poolers are needed. Outlets in any print pool are always eligible to volunteer. Other outlets, print and non-print, may join this pool, on approval by the WHCA board. A year of supplemental pooling is required before consideration for membership in the Print Pool.
Supplemental poolers may request Air Force One seats in the rare event those go unclaimed.
How to join a pool
TV, Radio, and photographers oversee their elements of the pools. The WHCA board controls membership in all Print pools. Talk to a board member for more information.
Where can I go without being tackled?
A hard pass or a daily pass gets you through the Northwest Gate, on Pennsylvania Avenue across from Lafayette Park.
From there you have free access to:
Pebble Beach (TV standup area)
The driveway from the security gate to the West Wing, past the briefing room, to the Palm Room doors
Briefing room and press workspace (including basement)
Lower Press (through sliding door to the left of the podium), where press assistants ("wranglers") and assistant/deputy press secretaries work
Upper Press (through door to left in Lower Press), where the press secretary and others work
Escort is needed beyond Upper Press, anywhere else in the White House, and to the EEOB.
You'll get yelled at, or worse, if you cross any of these invisible lines:
North Lawn, the sidewalk that crosses it, and the circular driveway toward the White House front door
Too close to the stairs to West Executive Dr. and the EEOB
Too close to the West Wing portico where the Marine stands guard
How do I get into the White House without a hard pass?
You'll need to be cleared in for specific events, or for one day at a time.
Email or call the Press Office. They'll provide a link to submit full name, date of birth, Social Security number and citizenship.
The WHCA also sends out weekly notices with access request links for the upcoming week.
● Leave extra time when trying to enter the complex for major news events.
How do I get a hard pass?
Journalists who cover the White House regularly are eligible for a hard pass. The process is managed by the White House Press Office, not the WHCA.
Applications require approval by the press secretary, then a background check by the Secret Service. The process can take months. Talk to Lower Press.
Hard passes are usually valid for two years, and should be updated with any change of employer.
Passes are issued by The Presidential Protective Division, U.S. Secret Service, in the EEOB. You'll get an appointment when you're approved. Contact them immediately if your pass is lost or stolen.
Briefing room and workspace
The WHCA assigns the 49 permanent seats in the Brady Briefing Room, and all booths and desks in the upper and lower workspace. Assignments are reviewed periodically.
Journalists without an assigned seat or desk may use them while unclaimed, but must relinquish them without fuss to the assigned outlet.
Wi-Fi: The password changes every three months and is posted around the workspace. Avoid using hotspots. They don't work well, and they interfere with the White House-provided Wi-Fi. There is usually connectivity for press events in the East Wing and Rose Garden.
Audio: Briefings are piped into the workspace. You'll also hear 2-minute warnings for briefings, and announcements to gather for a pool event or Marine One departure, etc.
WHCA contact info: Posted on the bulletin board.
Nursing mothers: CBN and CBC generously share their basement booth with the nursing mothers of the press corps. The booth is in the basement near the back stairs.
Leaks, repairs, mice and other issues: Contact the WHCA facilities committee, or any board member, or our executive director.
Motorcades
In-town motorcades typically include two press vans. Like many things on this beat, there are unwritten rules.
Press van 1 is for the wires and TV crew.
Press van 2 is for print, radio and non-wire photographers. Photographers get the front row so they can get out fast. Let them. Print pooler is closest to the door in row two. The wrangler usually rides shotgun in this van.
The master drivers are part of the White House Transportation Agency, referred to as "Carpet" since the 1930s, when the executive fleet began using vehicles more plush than Army staff cars.
Out of town, press vans usually are driven by volunteers far less skilled at going high speed with 10 feet between vehicles. Buckle up.
Wranglers
Herding cats is nothing compared to wrangling the press corps. We NEVER NEVER quote them, even indirectly. But you'll soon discover that's worth the tradeoff with these junior press assistants.
Wranglers know things. They can point you in the right direction, literally and figuratively. They handle credentials and access requests and track pool rotations. They have invaluable information on timing and logistics. They make sure no one gets left behind, including overseas. They help us avoid stampedes on the South Lawn.
Please be respectful and polite, even when someone half your age is shooing you out of the Oval Office. They're under enormous pressure and doing as they're told. If there's an issue, find a WHCA board member.
And keep in mind they won't always be wranglers. None got that job by chance. You'll see some of them in more senior roles in a few years.
About the WHCA
The White House Correspondents' Association (whca.press) represents the interests of the entire press corps, regardless of membership status. Feel free to raise concerns with any of the 9 elected board members or WHCA executive director Steven Thomma. We can't solve problems we don't know about.
Among the WHCA's roles:
Manage pools: We fill the slots for daily in-town pools, Air Force One trips, and coverage of the Vice President and First Lady.
Work with press staff: The board communicates constantly with White House aides to advocate on access, seek shareable info on upcoming events, coordinate logistics and address any grievances on either side.
Briefing room/workspace: WHCA assigns seats and workspace. During the Covid-19 pandemic, emergency restrictions kept the press on campus, ensured uninterrupted operation of the pool, and avoided any instance of press-to-press transmission.
Presidential travel: The WHCA works with the White House Travel Office and advance staff to optimize logistics and access, and hold down costs.
Press advocacy: WHCA uses its unique role to promote press freedom and public understanding of the media's role in a democracy, and encourage journalistic excellence and training through awards, scholarships and mentoring.
White House glossary:
Lower Press: The deputies, assistants and press wranglers behind the door to the left of the briefing room lectern.
Upper Press: Where the press secretary's office is located.
Palm Room: The breezeway between the Rose Garden and the back of the press workspace. The "Palm Room doors" are a gathering spot for the pool, and for South Lawn events.
Pebble Beach: The TV standup locations on the North Lawn.
"Stakeout": Driveway spot at the West Wing portico where notables speak to press at the "sticks" (microphones).
Lid: Generically, when the pool is dismissed for the day with an assurance the President isn't going anywhere or doing anything in public.
Full lid: The President isn't going anywhere for the rest of the day or appearing in public, and there will be no further announcements, even by email. The pool is dismissed.
Travel/photo lid: The President isn't going anywhere for the rest of the day. There won't even be any photo ops. But there may be announcements via email. The pool is dismissed.
Lunch/dinner lid: An assurance that the pool is free to leave the White House grounds temporarily and won't miss anything.
Call time: When poolers are obliged to be on site for pool duty.
Open press: Events that anyone could attend and cover. Don't expect pool reports, other than start/stop times and maybe some color or tidbits that only the pool likely saw and heard. One exception: Marine One departures and arrivals are open press, but are pooled because it's so hard to hear.
Bad weather call: When it's raining too hard to safely take Marine One, the President will motorcade to or from Joint Base Andrews etc. Sometimes a bad weather call is made on short notice, so the in-town pool needs to be alert.
"The Beast": This refers only to the black Cadillac presidential limousine used for official events. It got the nickname for its considerable weight due to security enhancements. The president also travels in SUVs, often on weekends and personal trips. The SUVs should not be be confused with The Beast.